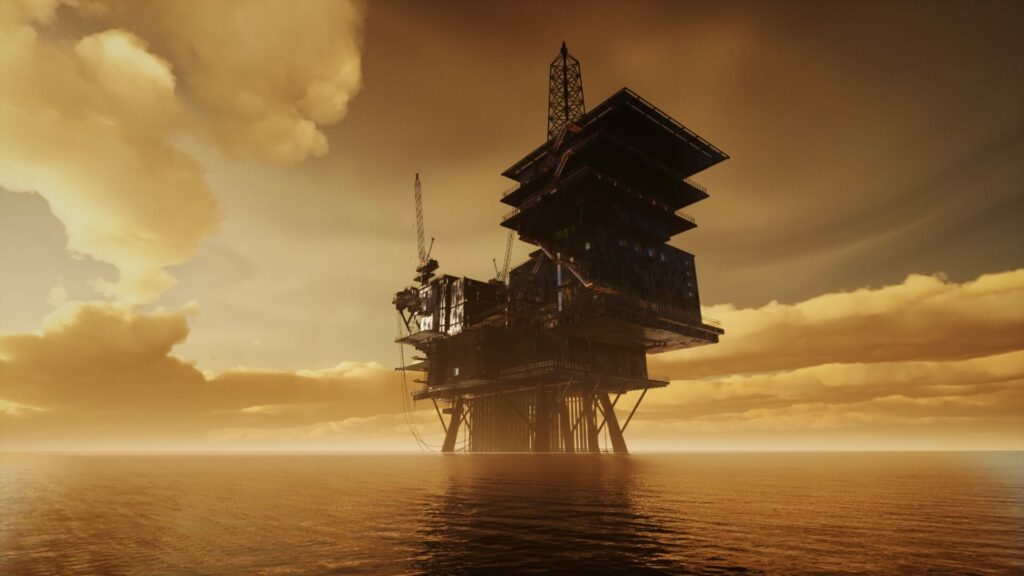 Today there is a compelling case for oil companies to increase investment in Intelligent Process Automation. This article, 5 Reasons to Invest in Intelligent Process Automation, explains why organizations are embracing this strategy to improve performance. These firms now operate with greater operational agility while responding faster to market changes. Oil & Gas companies are adopting this approach to offset challenging business conditions by automating upstream oil operations.
Oil companies face many challenges. Greater capital requirements are needed to fund new initiatives. Alternative business models and energy sources demand greater investment in research and development. Environmental reporting and remedial actions continue to increase. And a highly volatile supply chain has increased costs across the board. Each of these issues has compounded to place heightened scrutiny on operating margins.
The good news is that there are plenty of opportunities for improvement. Investing in new business processes, IT systems, and data collection strategies can cut waste from operations. Organizations that adopt a "digital first" strategy and implement new systems and processes can reap significant benefits. The result is improved cash flow to invest in today's pressing initiatives.
Here are a few use-case examples. The investment in new digital technologies can automate upstream oil operations to yield a significant impact on the bottom line.
1. Field Ticket Automation
Much time can be wasted while managing a field ticket process. Manually entered forms, review times, and approval processes can delay remediation. This can cause downtime and underutilization of assets resulting in lost revenue and a slowdown of cash collections. Establishing a ticketing system that automates data collection, streamlines approvals, and quickly identifies replacement parts can make a big impact on a remote site's operational performance. An IT systems architecture that collects this data and provides clear visibility to aggregate operations can yield even greater performance improvement. Intelligent business processes can be established to streamline responses by sending alerts as issues arise.
2. Exploration of Remote Sites with Drones or Robotics
Oil companies are increasingly in pursuit of exploration in remote or underwater locations that previously were not practical or economical to consider. The use of remotely operated drones, robots, and automated processes can help lower the risk, cost, and resource commitment to more cost-effectively consider these extended locations. These machines can collect and feed intelligence into enterprise systems to better track resource allocation and financial investment. Knowledge gained from these insights leads to better new site selection. Operations are performed with greater efficiency.
3. Integrated Production Environments
Upstream oil operations typically occur in remote locations. It is no surprise that the data collected from these operations are typically isolated and inaccessible to help drive broader analytics or performance improvement initiatives. By investing in data collection and management systems integrated with modern operations programs, it is possible to break down these silos and unlock considerably valuable information. Raw data that is aggregated with contextual metatags can become a valuable resource to apply future artificial intelligence or machine learning algorithms. Site performance can improve to better identify new best practices and opportunities for performance improvement.
4. Real-time Drilling Optimization
Oil drilling has long been a manual process done by experts in the field. Field technicians play a critical role in completing the final extraction process. Much of the equipment that is utilized can now be operated with remote controls to help improve the safety of this hazardous work. Creating a digital representation of the underlying geography, maps, and reservoirs could provide new opportunities for greater performance during the drilling process. A series of optimization steps could be applied to improve the workflow and achieve a faster time-to-value.
5. Accelerating Permitting, Title Review, and Lease Evaluation
Similarly, access to faster site assessment processes could greatly cut the time required to properly review potential new drilling sites. Document classification, document management, and data extraction processes can now be automated with far greater speed and accuracy. Artificial Intelligence can play an important role in improving the performance of these activities. Those managing upstream oil operations can greatly improve performance by shortening the time required to research suitable exploration sites with these automation technologies.
Read this article to learn more, A Quick Guide to Document Classification and Why AI is Changing It.
Oil and Gas companies have not traditionally been early adopters or the first to invest in digital transformation technologies. Legacy processes were "good enough" and profit margins were healthy. There wasn't sufficient pain to warrant further investment. Today, conditions are changing. New requirements and tougher business challenges are ushering in a new wave of digital investment. Innovation is needed to help transform this industry. Given the complexity and cost to complete this shift, leading energy companies are embracing change now and making investments that will provide a profitable path to the future.