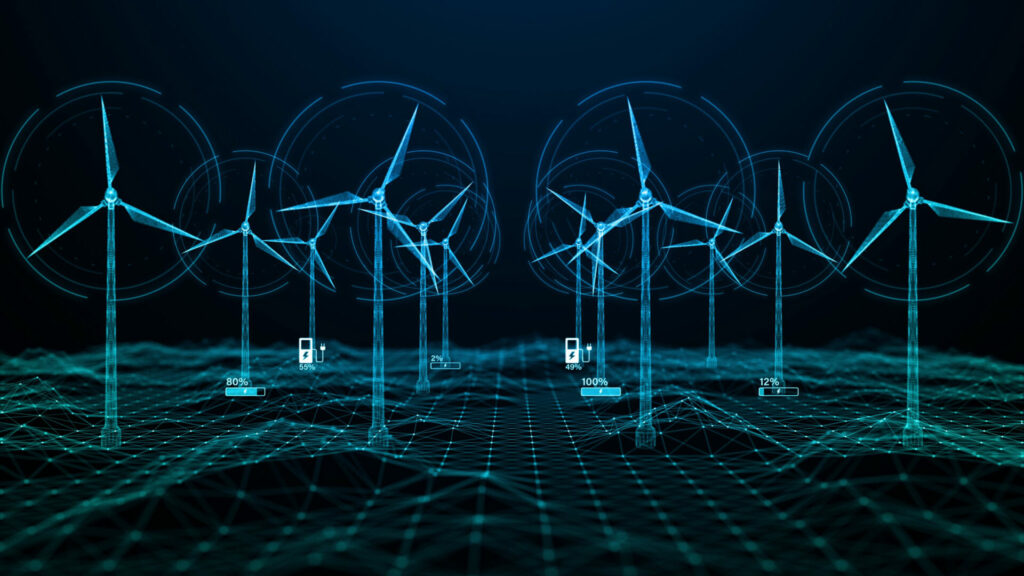 Oil & Gas companies now face a uniquely challenging market environment. Pricing levels are highly dynamic and change quickly from month to month. Supply chain disruptions are pervasive. Environmental awareness has reached a new level whereby the evaluation of new energy sources and decarbonization trends are significant. Further, extreme labor shortages have created new staffing issues. It should come as no surprise that these companies now seek better ways to improve efficiency, cash flow, and profit to fund new initiatives while successfully navigating these challenging market conditions. The energy transition of Oil & Gas companies can be streamlined and accelerated by investing heavily in digital technologies, cloud-based applications, and analytics programs.
The Outlook for Energy is a report published by ExxonMobil. In this publication, the company shares its latest view of energy supply and demand through 2050. Read the complete report here. The company bases its outlook on current trends in technology, government policies, consumer preferences, world politics, and economic development. No small feat! This information then becomes the basis for its strategic planning.
Given ExxonMobil's leadership position in the industry, it can be helpful to monitor and understand any research the firm publishes. In January 2023, the below information was released in this report: 2022 Outlook for Energy: Data Pages.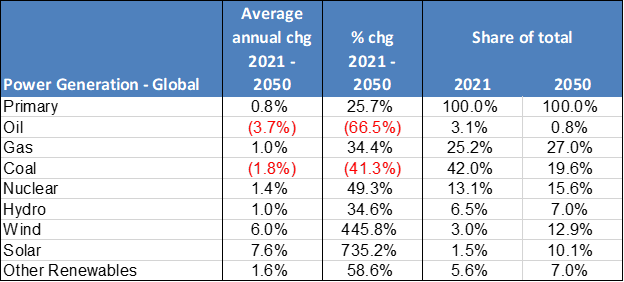 These projections reveal the magnitude of energy transition that is expected by power sources. Oil and Coal energy production is expected to drop significantly. The shortfall is expected to be covered by Nuclear, Gas, and alternative sources such as Wind, Solar, Hydro, and other renewables.
Now is the Time for Agile Operations
These changes will require substantial shifts in how Oil & Gas companies operate. Greater operational agility can be achieved by adopting a digital transformation strategy. As this article explains, 3 Factors Driving Digital Transformation in the Oil & Gas Industry, the need for better, faster intelligence and a more integrated production environment can make a big difference in how quickly an organization can respond to change. In times of uncertainty, the ability to change quickly can make a big difference in maintaining profitability and cash flow.
Operational agility can be more readily achieved when IT systems are operating efficiently and are well-integrated with people, processes, and equipment. When operations data is readily available – and trusted – change can be implemented quickly and with confidence. The phrase "survival of the fittest" could not be more appropriate.
Investing in agile operations delivers many benefits. According to a report published by McKinsey, the following success metrics have been achieved:
An oil and gas company turned its discipline-based frontline organization at one asset into several cross-functional agile teams, which helped to cut maintenance costs by 40 percent.
BP cut $60 million from its logistics costs in Azerbaijan by establishing a cross-disciplinary team to work out how to optimize vessel surveys quickly.
Agile teams at a utility organization redesigned and automated 70 to 90 percent of human-resource processes, reducing costs in the selected areas by 15 to 20 percent.
New Reporting Requirements
During a time of energy transition, the need for greater data visibility is heightened. Any transformation process is seldom linear. Frequent reporting can provide critical insights to leadership on what initiatives are working well – and which ones are not. This intelligence can be used to accelerate and ease the transition to high-performance, agile operations.
This article, ESG Reporting In The Oil & Gas Industry Is Driving Adoption Of New Digital Technologies, provides several reasons why ESG reporting is now driving greater investment in digital systems. Environmental goals are so pervasive that new, innovative approaches are now needed. Creative solutions can help identify new solutions to the current challenges by providing better, more accurate data faster for regulatory and compliance reporting.
The Role of AI and Predictive Analytics
Current labor shortages have made it increasingly difficult to invest in new automation and data-collection systems. The use of third-party consultants is expanding, but a shortfall still exists. Here is where the use of Artificial intelligence and machine learning can have a big impact. Organizations that implement large-scale data aggregation and cleansing programs now have a wealth of data to better understand operations.
This data can be "fed" into AI and ML systems to generate new insights while preventing unplanned downtime or disruptions. Efficiency, performance, and output increase without relying upon hiring more workers. At the same time, the employee experience can be improved. Investing in state-of-the-art technology systems can be seen as a more exciting work environment, helping to attract staffing to Oil & Gas companies that have traditionally had difficulties in attracting those just entering the workforce.
Oil exploration processes require frequent review and analysis of land leases, title policies, and other related land use reviews. This process can be streamlined and automated to make a dramatic impact on the time it takes to perform these activities and the accuracy of the data that is extracted in the end.
Learn more about how Axis Smart Data Extraction™ can deliver a data conversion rate of 95% or higher while processing over one million documents weekly.
The energy transition Oil & Gas companies are now experiencing is only accelerating. The change will only continue and increase in scope. Modern IT systems can keep pace. However, suppose your IT infrastructure is dated, difficult to operate, or continues to trap data in isolated silos across your organization. In that case, you will face significant challenges in the coming months and years. Working with an industry pioneer that understands how to implement intelligent process automation systems can provide a substantial ROI while setting the stage for prolonged, sustained, and profitable operations.