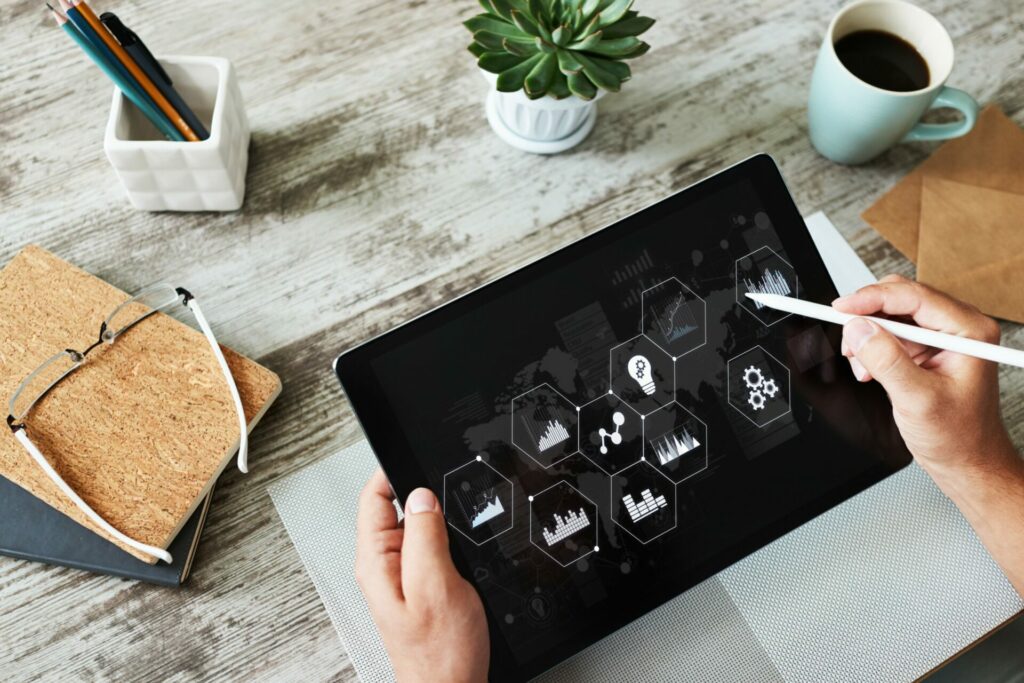 During times of uncertainty, it is important to remain flexible. We have all seen much change over the past two years. Some organizations were able to pivot quickly and easily to the new world – others were not. In today's digital age, this means that companies must have a high-performing systems infrastructure with applications that can be easily changed as often as needed. Automation plays an important role to enable companies to respond faster to change. To that end, as you review your digital strategy, be sure to choose the right automation metrics to measure success. The right metrics can provide meaningful insights into how your automation strategy is performing and identify opportunities for business performance improvement.
The First Step – Have an Automation Strategy
Automation is not a panacea or "magic bullet" to improve business performance. Automating a bad process just accelerates poor performance. In order to justify the return on investment of applying new business processes, technologies, or applications, an organization must identify an opportunity for business processes to be changed or improved. Investing to achieve the same business performance is not a compelling strategy!
Companies seeking to digitalize operations share this vision. A big reason to pursue a digital transformation strategy is to make a big improvement in how processes are executed. This can then lead to higher revenue, lower costs, and ideally – a better customer experience. An automation strategy should be evaluated in the same way. Think about how to better operate your business with new processes now possible with a digital strategy. Execute those processes faster and with greater precision to achieve a strong ROI.
Establish a Framework for Success
A well-designed automation strategy not only leads to higher performance but can also help provide competitive differentiation. As you create a framework to evaluate future automation opportunities, consider these factors as part of the process:
Are all stakeholders represented in the decision process?
How can a pilot be performed to effectively assess the automation project for the least risk?
What realistic cost savings or potential new revenue opportunities exist?
Robotic Process Automation or RPA is an area of automation growth today. Many organizations are investing in this technology to automate customer inquiries or to seek feedback. As an example, chatbots are effective in not only responding to basic inquiries but learning how to ask better questions. Here is where Artificial Intelligence is being used to predict future questions that can resolve a customer or prospect inquiry faster, with greater accuracy.
Regardless of the type of automation you are considering, it is important to understand what benefits will be possible and to then pick the right metrics to measure improvement. What follows are a few examples to consider.
Five Automation Metrics to Consider:
1. Reduction of Mistakes
Automation improves business performance by reducing errors. This benefit can be attributed to not only eliminating manual processes but to avoid decisions being made on bad information. Of course, subjective decisions require a human touch. Asking for a store address or phone number, however, is a task best left to a chatbot. The best way to measure this metric is to first have a baseline of how many errors occur over a given period, which might be a subjective measure. Compare that performance with a similar post-automation period to effectively measure performance improvement. The time to complete a process is another hidden way to measure this performance improvement – mistakes take time to fix.
2. Cost to Maintain Regulatory Compliance
Similarly, the benefit of reducing manual processes will contribute to greater efficiency in maintaining regulatory compliance. Fewer resources are needed to complete reporting requirements. Documents can be completed utilizing automated processes that can have a big difference in how quickly and efficiently compliance reporting is done. To measure this benefit, compare how long it takes to complete an audit or regulatory compliance review both before and after an automation project. This will also help to better assess what time and resources were required to complete a compliance audit.
3. Labor Productivity
Automated tasks can be performed quickly and efficiently. "Smart" tasks or those that are leveraging Artificial Intelligence or Machine Learning have a big impact on employee productivity. One employee's oversight of automated processes can lead to 5-10x increases in output. One way to view this metric is hours worked (an easy metric to measure on hourly workers); another is on output achieved by the same staff.
4. Improved Employee Satisfaction
A top challenge for businesses today is maintaining staffing levels and doing so cost-effectively. Keeping high-performance employees satisfied translates directly to the bottom line. Happy employees work faster. Jobs that are simplified with automation to remove tedious tasks will contribute to greater job satisfaction and lower turnover – the metric that can be used to measure ROI.
Learn more about today's hiring challenges here, Understanding America's Labor Shortage.
5. Higher Customer Satisfaction
The drive to invest in digital transformation strategies is not purely to improve internal business performance. Competition is also a major factor. Digitally automated tasks that can perform inquiries or business processes faster and with greater precision will generate a much higher customer experience – a good way to fend off the competition! Customer satisfaction is another important automation metric to consider. Comparing scores before and after an automation project will be a good indicator of whether the investment was worth it!
As RPA and other automation projects are implemented, routine tasks that might have been previously performed by human workers are no longer required. This allows employees to shift their focus to more creative activities, increasing productivity and satisfaction.
Bots and other automated tasks can amplify human capabilities, providing opportunities for human workers to take on new roles, and adding value to the organization's overall goals. The implementation of automated tasks helps to unify the human-digital workforce, rapidly changing the way we live and do business.