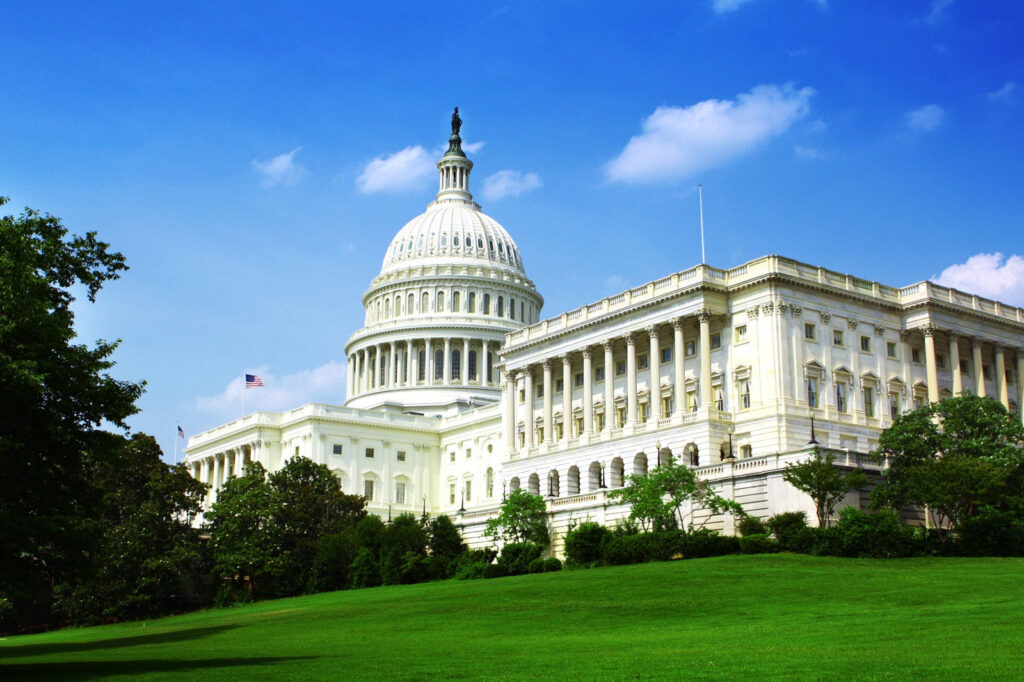 A comprehensive set of Title And Mortgage Industry Laws exist that must be followed. The Axis Technical Group team is often presented with these directives and acronyms – which can sometimes be confusing to fully understand. What follows is a short list of definitions of these terms for easy reference. If you have other suggestions to add to the list please let us know! Feel free to leave us a message.
Overview
Federal Branches of Government
Federal Laws
General Acronyms of the Title and Mortgage Industry Laws and Regulations
Federal Branches of Government
The CFPD gives consumers the information they need to understand the terms of their agreements with financial companies. This organization works to make regulations and guidance as clear and streamlined as possible so providers of consumer financial products and services can follow the rules on their own. Congress established the CFPB to protect consumers by carrying out federal consumer financial laws. Among other things, this government agency writes rules, supervises companies, and enforces federal consumer financial protection laws that seek to:
Restrict unfair, deceptive, or abusive acts or practices
Take consumer complaints
Promote financial education
Research consumer behavior
Monitor financial markets for new risks to consumers
Enforce laws that outlaw discrimination and other unfair treatment in consumer finance
Other enforcement activities related to Title and Mortgage Industry laws
HUD's mission is to create strong, sustainable, inclusive communities and quality affordable homes for all. HUD is working to strengthen the housing market to bolster the economy and protect consumers; meet the need for quality affordable rental homes; utilize housing as a platform for improving quality of life; build inclusive and sustainable communities free from discrimination, and transform the way HUD does business.
The OCC is responsible for chartering, regulating, and supervising all national banks and federal savings associations as well as federal branches and agencies of foreign banks. The OCC is an independent bureau of the U.S. Department of the Treasury. Its mission is to ensure that national banks and federal savings associations operate in a safe and sound manner, provide fair access to financial services, treat customers fairly, and comply with applicable Title and Mortgage Industry laws and other related regulations.
The Federal Housing Administration, generally known as "FHA", provides mortgage insurance on loans made by FHA-approved lenders throughout the United States and its territories. FHA insures mortgages on single-family and multifamily homes including manufactured homes and hospitals. It is the largest insurer of mortgages in the world, insuring over 34 million properties since its inception in 1934.
What is FHA Mortgage Insurance?
FHA mortgage insurance provides lenders with protection against losses as a result of homeowners defaulting on their mortgage loans. The lenders bear less risk because FHA will pay a claim to the lender in the event of a homeowner's default. Loans must meet certain requirements established by FHA to qualify for insurance.
Federal Laws
Passed as a response to the Great Recession, it brought the most significant changes to financial regulation in the United States since the regulatory reform that followed the Great Depression. It made changes in the American financial regulatory environment that affect all federal financial regulatory agencies and almost every part of the nation's financial services industry.
The Real Estate Settlement Procedures Act (RESPA) ensures that consumers throughout the nation are provided with more helpful information about the cost of the mortgage settlement and protected from unnecessarily high settlement charges caused by certain abusive practices.
The most recent RESPA Rule makes obtaining mortgage financing clearer and, ultimately, cheaper for consumers. The new Rule includes a required, standardized Good Faith Estimate (GFE) to facilitate shopping among settlement service providers and to improve disclosure of settlement costs and interest rate-related terms. The HUD-1 was improved to help consumers determine if their actual closing costs were within established tolerance requirements.
The Truth in Lending Act (TILA) of 1968 is United States federal law designed to promote the informed use of consumer credit, by requiring disclosures about its terms and cost to standardize the manner in which costs associated with borrowing are calculated and disclosed.
TILA also gives consumers the right to cancel certain credit transactions that involve a lien on a consumer's principal dwelling, regulates certain credit card practices, and provides a means for fair and timely resolution of credit billing disputes. With the exception of certain high-cost mortgage loans, TILA does not regulate the charges that may be imposed on consumer credit. Rather, it requires a uniform or standardized disclosure of costs and charges so that consumers can shop.
The Gramm–Leach–Bliley Act (GLBA), also known as the Financial Services Modernization Act of 1999 and commonly pronounced ″glibba″, (Pub.L. 106–102, 113 Stat. 1338, enacted November 12, 1999) is an act of the 106th United States Congress (1999–2001). It repealed part of the Glass–Steagall Act of 1933, removing barriers in the market among banking companies, securities companies, and insurance companies that prohibited any one institution from acting as any combination of an investment bank, a commercial bank, and an insurance company. With the bipartisan passage of the Gramm–Leach–Bliley Act, commercial banks, investment banks, securities firms, and insurance companies were allowed to consolidate. Furthermore, it failed to give to the SEC or any other financial regulatory agency the authority to regulate large investment bank holding companies. "The legislation was signed into law by President Bill Clinton.
The Fair and Accurate Credit Transactions Act of 2003 (abbreviated FACT Act or FACTA, Pub.L. 108–159) is a United States federal law, passed by the United States Congress on November 22, 2003, as an amendment to the Fair Credit Reporting Act. The act allows consumers to request and obtain a free credit report once every twelve months from each of the three nationwide consumer credit reporting companies (Equifax, Experian, and TransUnion). In cooperation with the Federal Trade Commission, the three major credit reporting agencies set up the website, AnnualCreditReport.com, to provide free access to annual credit reports.
The act also contains provisions to help reduce identity theft, such as the ability for individuals to place alerts on their credit histories if identity theft is suspected, or if deploying overseas in the military, thereby making fraudulent applications for credit more difficult. Further, it requires secure disposal of consumer information.
General Acronyms
Settlement agents shall complete the HUD–1 to itemize all charges imposed upon the Borrower and the Seller by the loan originator and all sales commissions, whether to be paid at settlement or outside of the settlement, and any other charges which either the Borrower or the Seller will pay at settlement. The statutes of the Real Estate Settlement Procedures Act (RESPA) require the form to be used as the standard real estate settlement form in all transactions in the United States which involve federally related mortgage loans.
NPI – Non-public Personal Information
Non-public information is simply information that is not known by the public and is protected from disclosure by federal and state laws and regulations. Generally, non-public information is categorized into four main groups: individual personal information, corporate and individual financial information, personal education information, and personal medical information.
Read more:
PII – Personally Identifiable Information
This information is any information related to an identifiable person such as information provided by a customer on a form or application, information about a customer's transactions, or any other information about a customer which is otherwise unavailable to the general public. NPI or PII includes first name or first initial and last name coupled with any of the following: Social Security Number, Driver's License Number, State issued ID Number, Credit Card Number, Debit Card Number, or other Financial Account Numbers.