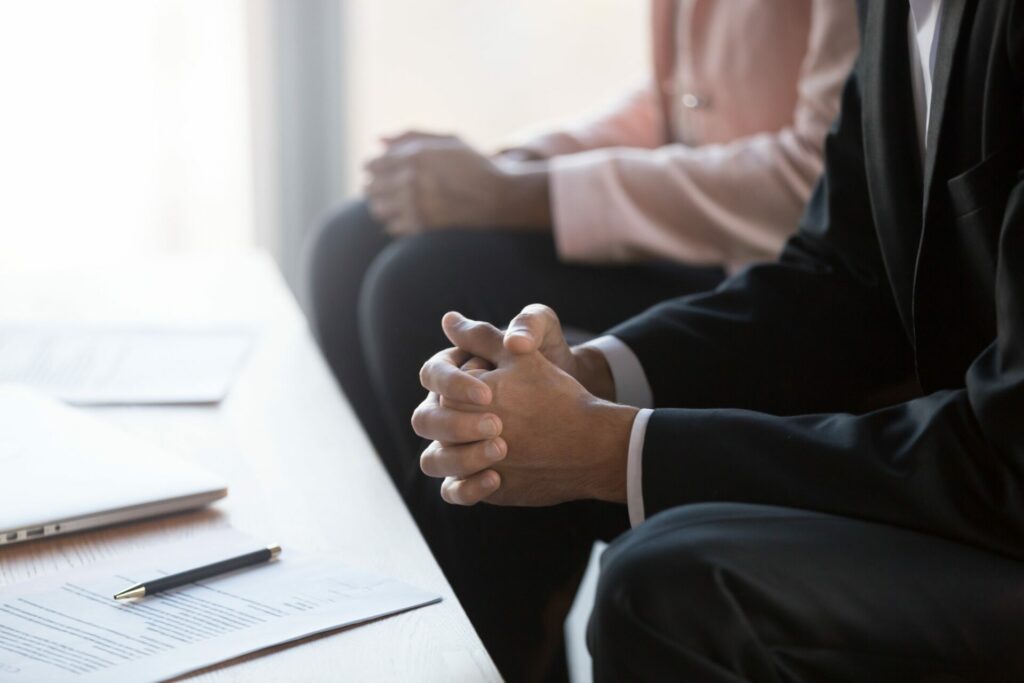 The Real Estate industry is quite different from most other industries. A company that sells products or services can typically grow by scaling its offerings either horizontally across markets or vertically across the value chain. These products and services are typically more comparable, which helps these companies to set the price and helps buyers to recognize the value. Real estate, however, offers a very local product. Some might even argue every real estate transaction is unique – as well as each valuation. Those operating in Real Estate and its associated industries understand that several factors drive value. Interestingly, the psychology of the Real Estate industry plays a significant role.
There is No Single Real Estate Market
It is amusing to read reports about broader Real Estate industry indexes that attempt to provide insight into the health of the overall market. For example, consider the S&P/Case-Shiller U.S. National Home Price Index published by the U.S. Federal Reserve. Below is the latest version, which clearly shows a significant increase over the past 10 years following the financial crisis of 2008-2009.

Unfortunately, the above chart is not of much use to real estate buyers or sellers. The data in this chart comes from a wide variety of sources. It is aggregated to such an extent that no meaningful business decisions can be made from it. All it tells us is that prices have increased until this year, at which point they are now declining. It doesn't reveal any insights into how segments are performing, what is driving the change, or at what point is the market at for every real estate segment cycle.
The above chart does tell an important psychological story. Those reading the chart can see that the market has peaked and is now correcting. This perspective is now starting to cause buyers to hold off, negotiate stronger pricing discounts, or expect other seller concessions. It also has an impact on the capital markets funding real estate transactions.
What Drives Real Estate Values?
There is an industry expression that the three most important factors driving the value of real estate are location, location, and location. What this means is that there is nothing more important than where a property is located to impact its value. There is truth in this expression. Most other factors affecting the physical product of Real Estate can be fixed with time and money. Location cannot.
Real Estate professionals understand this value proposition. Those tasked with selling a property in an undesirable location must find a strategy to overcome a poor location. Here is where the psychology of the Real Estate industry starts to play its role.
Take, for example, a residential property that backs to a busy highway. The seller might put on loud music, close all the windows, speak to the great school district, and the proximity to shopping as a way to offset the location. A buyer that is heavily influenced by these factors might then be more inclined to overlook the backyard noise. A lower price will also likely be a factor in helping to sell the home.
Psychology also plays a role in commercial Real Estate transactions, but in a different way. To understand this concept, it is necessary to understand that valuations are driven by market cycles.
Real Estate Market Cycles
Every real estate transaction occurs somewhere on the below chart: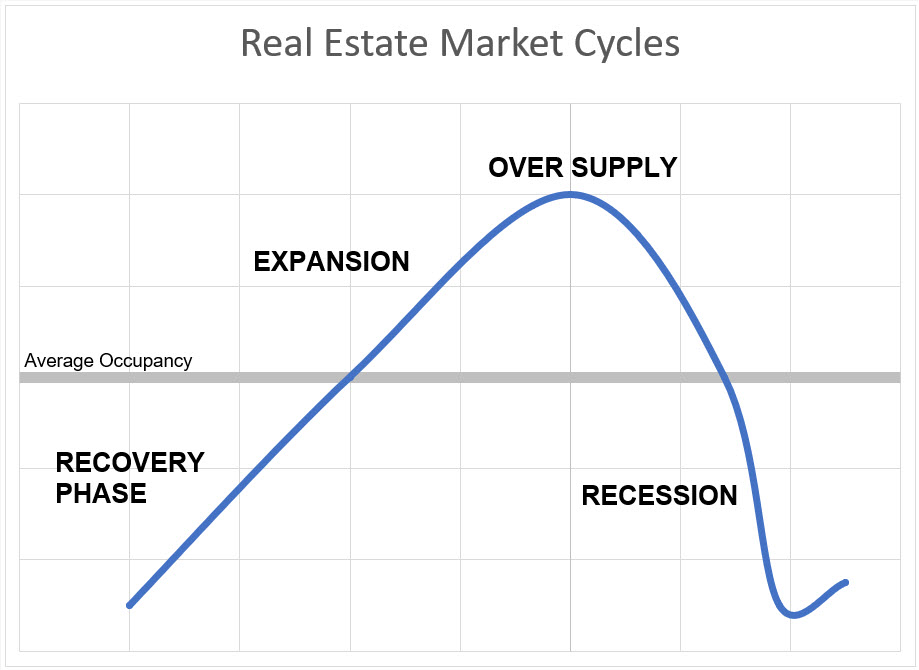 There are two "sub-markets" that influence broader Real Estate cycles – the physical market and the capital market. These can be defined as follows:
Physical Market – What is the demand for space among users?
Capital Market – How much demand is there for investment properties?
The physical market is influenced by changes in employment, population growth, and effective buying power (source). Simply stated, as more people are working or as communities grow, greater demand is generated for real estate to support the community. Alternatively, the opposite is also true.
Multiple physical markets comprise the overall real estate market. For example, the market for office space has declined based on the shift to remote working. Another example is the growth in demand for warehouse space since COVID. More goods are purchased online. This has driven greater demand for large warehouse distribution centers to help ease the cost of delivery.
Capital markets are driven by alternative investment opportunities, such as company stocks, government bonds, venture funds, or private equity placements – just to name a few. Real Estate investments have tax advantages too, so this will also play a factor in driving expected ROI. Real estate developments only occur when capital markets exist to fund the development. The same can be said of purchases – regardless of the type of real estate transaction.
The Psychology of the Real Estate Industry
By now it should be clear that many factors influence real estate valuation. The challenge is that each can overlap or be different by real estate type and by geographic region. Here is where the psychology of the real estate industry plays another important role. Judging when a market cycle has peaked or has recovered is very difficult to do in the middle of a cycle. While hindsight might be 20/20, real estate investing must be done in real-time.
This leads to investors and real estate buyers trying to understand market signals. A greater reliance on the psychology of the real estate industry becomes an important factor. Economic forecasters will do research, speak with market professionals, and do surveys. Then, they will do their best to forecast a future expectation – this prediction will then either be accepted or not – the perception then becomes reality. This is the case for the S&P/Case-Shiller U.S. National Home Price Index. When a future report is published showing an upturn, it will cause many to start thinking a new cycle is about ready to begin – even though the chart is not a good source for this specific use case.
Those operating in or serving the needs of the Real Estate industry must therefore invest in highly agile IT systems to accommodate quick changes in market conditions. Investors all want to be the first ones into a growing market as well as the first ones out when conditions sour. The psychology of the real estate industry can change quickly. This can exasperate market cycles, creating further complexity to an already difficult market to understand and manage. Companies that can outsource operations to "best-in-breed" service providers can expect to respond faster to these market shifts, resulting in greater profitability and a higher level of customer satisfaction.