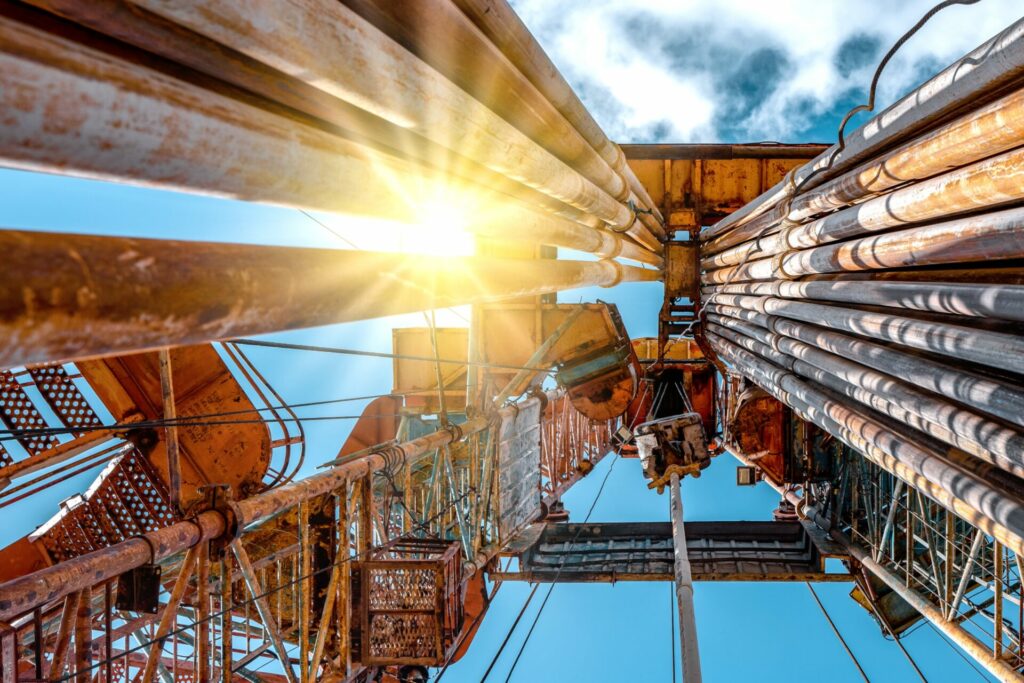 The operations surrounding upstream oil & gas exploration are dangerous. Facilities are in harsh environments. Safety protocols are critical so processes must be designed and executed with workers in mind. Technology that improves safety can elevate operational performance. Companies that apply a safety strategy for risk reduction can further enhance performance – beyond the reward of fewer injuries or accidents. This strategy improves process consistency for greater profitability and operational resilience across the organization.
The topic of safety is always a top concern for the Oil & Gas industry. One example is the Gulf Research Program, part of the National Academies of Sciences, Engineering, and Medicine. This program is focused on how to incorporate new technologies into safety considerations. The program is focused on enhancing offshore energy system safety, human health, and environmental resources (source).
Technology's Growing Role in a Safety Strategy
There are many ways to use technology for worker safety. Connected safety wear is an example. Sensors can automatically ensure all safety equipment is properly worn. By replacing manual processes that are self-regulated, the possibility of human error is lowered to avoid unnecessary injuries.
Another way that technology plays an important role in improving worker well-being is with location awareness and notification. Workers wearing locators and sensors can be tended to much faster should a situation arise where safety conditions are at risk. Vital signs can be transmitted to help accelerate appropriate support services to the right person, in the right location.
A third example is the growing use of robots to perform dangerous work. These actions can be done remotely off-site, if needed, to complete required tasks without putting workers at risk.
Technology can address each of these safety processes. They might include cloud-based applications, IoT-enabled devices, or communications apps and devices to deliver notifications.
Learn more about other digital transformation programs, 3 Factors Driving Digital Transformation in the Oil & Gas Industry.
An Emerging Theme from A Safety Strategy
When workers are left to perform processes on their own, it can be difficult to achieve perfect consistency all the time. We are human beings – not robots! Distractions occur, especially after a repetitive process is performed many, many times. In dangerous work environments, the ramification of one safety process not being done perfectly can have future ramifications.
Another way of looking at how to best manage safety adherence is to view this as risk avoidance. Worker safety is a risk – one that should be avoided at all costs. The risk of injury warrants investment in new systems, processes, and technologies to avoid an incident. A good strategy is effective risk management to reduce injuries while also ensuring operational excellence is achieved.
Continuing further with this analogy, process standardization can be viewed as a risk reduction and injury avoidance strategy. Once an established set of processes are defined, approved, and executed, one of the benefits is that processes are performed the same way every time. This is a great way to reduce safety incidents. Best practice processes have evolved to perform a required task efficiently and in the most safety-conscious manner. If an issue arises, then a change can be made to continuously improve what is an accepted and standardized process.
Enterprise Risk Avoidance
Therefore, it follows that the establishment and execution of standardized processes is a strategy that can lead to higher performance, lower risk, and fewer injuries. This is a compelling case to seek standardized processes across an organization. It starts with the new site assessment process.
Avoid manual processes at all costs.
Streamline title search, data extraction, and land lease management processes.
Digitalize this process using partners and third-party providers to deliver greater performance and operational resilience across this part of your business.
Continuing with each of the other operations processes that are performed, the goal should be for consistency and automation wherever possible. When these processes are digitalized, data can be collected to ensure process consistency. Deviations can be identified and addressed to further this strategy.
Living in a Digital World
Half of all businesses in the U.S. are "digital businesses" based on new industry research. This is a big milestone. Whereas over the past 10 years the concept of "digital transformation" has been a key source of investment by most industrial organizations, today there is a shift to running a digital business. Leading organizations are now utilizing technologies to best capitalize on previous investments to best scale operations – and how to do so with less risk.
This concept applies to every aspect of upstream, midstream, and downstream oil & gas operations. Where are you in your digital journey? If achieving higher worker well-being standards by reducing risk exposure is important, then perhaps a more comprehensive review of how to standardize the process is a good idea.