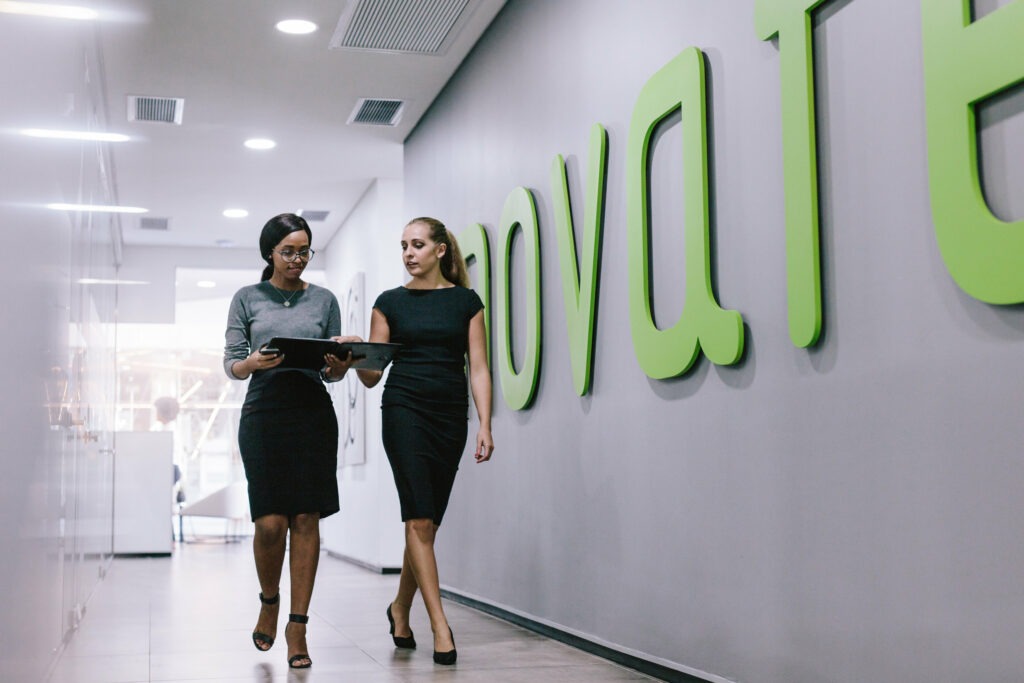 Up until recently, the Title and Real Estate industries have been sheltered from the digital transformation that has impacted many other industries. Residential and commercial markets were traditionally dominated by in-person, broker-led transactions. Then COVID-19 changed everything. New trends have emerged following this disruption that is now driving new technology investment. Those in the industry have seen this change firsthand. As is the case with new technology investments, trying to do this yourself can be difficult. A lack of internal resources, time, and project commitment can derail the best intentions. Get your project on track, optimized, and moving forward by leveraging the skills of an outsourced managed IT services provider.
Here are 5 factors to consider when evaluating a managed IT services provider to help guide your digital transformation.
1. Consumer Behavior Has Changed
Anytime a buying pattern changes, businesses must adapt. What emerged during the coronavirus was an extreme aversion to meeting in person. Video conference calls and virtual tours became the norm. What we all learned is that there are benefits to such an approach, such as evaluating potential new real estate purchases with greater speed when no travel is involved. This shift has also impacted all the supporting processes that accompany such a transaction, including title searches.
Before the surge in video conferencing and meeting online, over the past few years buyers have become much more empowered to conduct their initial research online. According to the National Association of Realtors, 97% of all homebuyers now use the Internet in their home search. The digital world gives buyers all the data they need to research markets, read reviews, voice feedback, and locate relevant comps to help with their purchase. As a result, much is now being invested in building a digital presence to quickly process digital transactions.
2. IT Services Provider Experience with New Technologies
With all the intelligence and historical data now readily available, buyers have embraced new digital tools. Companies are eager to drive engagement to separate themselves from the competition. Yet despite this global change, the real estate and title industries continue to be laggards in the overall technology ecosystem.
Part of the reluctance to invest in new digital technologies has been to defend the status quo – and the revenue stream that is interlocked with how this business has traditionally operated. But change is now happening. There is growing momentum to invest in new digital alternatives to traditional working models.
New online real-estate websites and applications are gaining popularity at an increasing rate. From providing relevant home search to a virtual walk-through, these platforms have the power to enhance the customer experience to the next level – and offer the firms providing it a competitive edge.
3. Augmented Reality
This technology blends the physical world with virtual objects and information. It is typically viewed through a screen or some kind of lens, which makes the virtual object appear to be in the real world. Some applications of how this Augmented Reality (AR) is gaining traction include training, providing (virtual) access to difficult-to-reach locations, or making additional information available in a better context.
With buyers' aversion to meeting in person, AR has become the de-facto standard on how to show or inspect a property. Even once the global pandemic subsides, this technology won't go away. Real Estate, Title, and Insurance companies can leverage AR to overcome the many operational challenges that can occur when buyers and sellers are physically separated.
4. Artificial Intelligence (AI) and Machine Learning (ML)
These technologies streamline standard processes while improving productivity for both agents and clients. Further, this technology can improve decision support by accelerating data discovery and improving accuracy when engaging in real-time services. AI makes mobile communication with a virtual assistant a breeze. This is especially useful in the title industry where deadlines are strict.
Learn more about how Artificial Intelligence can be used to accelerate data extraction when dealing with unstructured information in the Title industry.
5. The Importance of Technology in the Title Industry
Quick and efficient communications are critical in the Title Industry. This must occur both internally with employees and externally with partners, lenders, and other service providers. With information stored in a variety of repositories, applications, and formats (structured and unstructured), it can be a challenge to manage and leverage the right data in the fastest possible time.
This challenge has triggered much investment in new systems and applications to collect, analyze, and securely distribute this data into meaningful communications, translating into improved margins and profitability.
---
Heightened Need for a Specialized Managed IT Services Provider
Given all the speed and scope of digital change today, it is critical to pick a managed IT services provider that has experience in the industry, understands the business, and can integrate the various IT systems that make up the ecosystem of your industry. Some of the services that should be considered include:
Managed IT Services – improve how your firm leverages technology, resources, and existing systems by outsourcing a fully managed IT solution
Cloud Computing – scale the performance of your IT systems to support a remote workforce with applications hosted on the web that can be accessed securely, from any device
IT Security & Awareness – implement cybersecurity or data security strategies to avoid threats like ransomware; conduct training with employees to raise awareness and improve compliance adherence
Interested to learn more? Axis Technical Group offers a full suite of IT outsourcing and managed services.