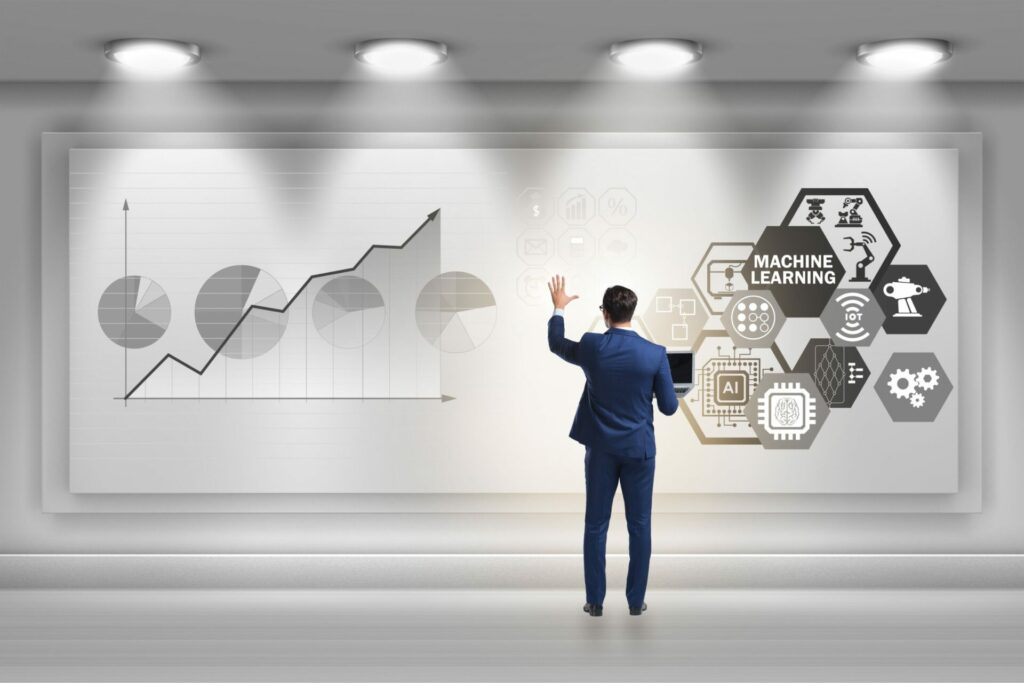 Automation is a business strategy that has existed for over 75 years. The term was first coined in 1946 (source) to describe the use of automated devices and controls used in automotive manufacturing. The goal was to improve productivity by executing processes perfectly every time. Today, the term is used in a much wider context to include technologies that automate commands, responses, or business processes. Combine this functionality with Artificial Intelligence, and the business impact can be substantial. Given this potential, what is the best way to understand the business value of automation?
To start, the value extends far beyond just saving costs. There are many ways automation can have a big impact on business performance. This is especially the case with companies that have processes still being performed manually or that rely on paper-based documents, such as in the Banking, Real Estate, or Title industries.
Increasing Revenue
Any automation that can better streamline "top of the funnel" marketing prospects will result in improved sales performance. Companies are aggressively investing in marketing automation software to better identify suitable future customers faster. Answering questions and inquiries faster and with greater personalization will lead to improved customer acquisition performance. Greater future revenue will result. A study completed near the end of last year quantified the value of this strategy. Within three months of investment, U.S. companies witnessed an average year-on-year increase in revenue of 7%, or an extra $195 billion per month (source).
Increasing Business Resilience
Today's business environment is highly volatile. Companies that respond faster to change and take advantage of new opportunities quickly can reap a strong return on investment. Further, businesses that have invested in automation can adjust faster than their competitors, saving valuable resources, time, and effort when adjusting to new business conditions. The UK could have prevented £10-14 billion of its 2020 GDP contraction if it had matched the automation level of a country like the U.S. (source).
This article, Improving Resilience in the Real Estate and Title Industries, offers further insights into why organizations must invest in new programs to improve business resilience.
Providing a Better Customer Experience
Expectations for customer service continue to increase. Prospective customers now have heightened expectations. Questions must be responded to quickly and accurately. Waiting on hold for 20 minutes to speak with a customer support representative is unacceptable. The growth in chatbots (a form of Robotic Process Automation or RPA) is an excellent example of the business value in automation that can be achieved. Many questions can be instantly responded to saving valuable internal resources while delivering a positive customer experience. Companies investing in this automation technology are driving higher customer experiences that contribute to growth opportunities.
Read this article to gain more insight on this topic, When You Should Consider Business Process Automation vs. RPA.
Improving Worker Productivity
Today's staffing challenge is a big issue for nearly every business today. Several factors have contributed to this challenge, including the Great Resignation of 2021 and the emerging influence of Generation Z on the workplace. With fewer workers available, companies are struggling to operate. This has forced many to invest in productivity tools to ensure the existing workforce can perform with greater efficiency. Investments in automation can help further accelerate these initiatives, providing a great return on investment.
Read this article to explore how to better overcome staffing challenges, 3 Ways to Best Overcome Staffing Challenges in the Real Estate Market.
Amplifying the Value of Existing Technology Investment
The latest FutureScape report published by IDC on October 20, 2022, suggests investment in digital technologies will grow at 8X the economy in 2023! This is a massive growth expectation when considering U.S. GDP is forecast to increase by only two percent. This forecast is despite the potential of going into a recession in 2023. The growth in digital technologies is robust and reflects a massive transformation in how business gets done.
Combining these digital investments with automation is part of how this spending level is justified. Some of the technologies that an automation investment can further amplify the business value of these investments include:
Cloud Computing – The adoption of cloud solutions has been substantial and is expected to continue. Research findings indicate that 78% of U.S. companies are investing in the cloud to help improve and automate their companies (source).
Data Integration – The growing investment in building data-driven organizations has driven this category of investment to the second most popular technology implemented, with 71% of U.S. companies relying on it as a part of their automation strategy (source).
Internet of Things (IoT) – This technology is critical to providing remote visibility and access to key equipment, devices, and industrial equipment, which has contributed to robust investment as the third most adopted automation technology, with 64% of firms in the U.S. looking to expand their IoT projects to power automation (source).
The business value of automation comes in many shapes and sizes. A central theme is that companies are challenged with responding faster to change in an increasingly volatile world. Business cycles have compressed. Change is rampant. Investing in automation technologies is a great way to improve business resilience and efficiency while providing a superior customer experience. Those organizations that have committed to a digital transformation strategy to become "digital first" enterprises will be well-positioned to maximize the business value of automation technologies.