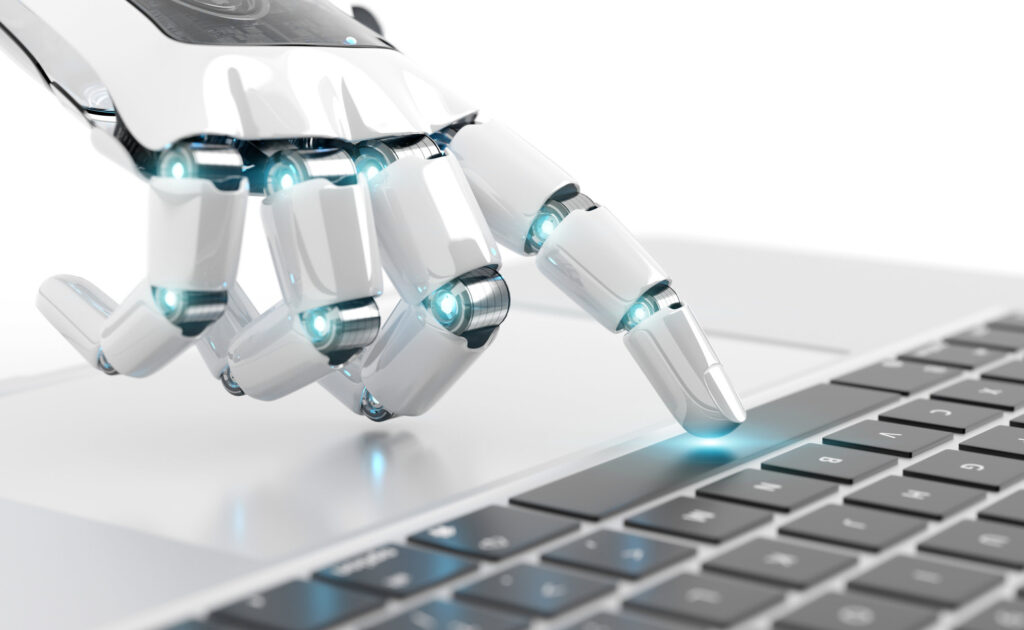 The Robotic Process Automation (RPA) market has experienced massive growth recently. According to Grand View Research, it grew to a $1.57B market in 2020. This expansion is expected to continue at a rate of 33% per year through 2028. What is driving this growth? What do you need to know about this technology to best capitalize on it and grow your business?
As is typical with new, high growth periods, the RPA market is highly fragmented. Over 60 different vendors offer one or more related products. Not to be confused with robot software, Robotic Process Automation is a business process automation technology typically used with software "robots," or "bots" as they are commonly called. This type of robot uses keyboard and mouse controls to take actions to automate a process. There are two ways these processes can be learned: by monitoring users as they perform actions or by applying artificial intelligence to optimize business processes.
Simply stated, RPA is a type of intelligent automation that can drive higher productivity.
Benefits of Robotic Process Automation
The return-on-investment driving RPA growth is directly tied to improving business performance by increasing productivity, avoiding duplicate tasks, and eliminating waste. Here are the benefits:
Improve Accuracy – with highly accurate processes performed every time, less time and resources are devoted to fixing issues or performing manual tasks.
Standardize Execution of Business Processes – following the theme of Six Sigma and lean philosophies, a business that standardizes tasks with perfect consistency will operate with less waste and higher productivity; this will improve customer satisfaction and profitability.
Provide Audit & Regulatory Compliance Trail – increasing the automation of business processes with software tools provides a perfect data capture process to ensure all necessary regulatory compliance information is documented correctly and can be done automatically.
Reduce IT Burdens with Non-invasive Technology – given the "light" architecture of a bot, they can be easily added to legacy systems, creating new value without adding technical debt.
Increase Employee Value – by automating business processes that can be triggered by system alerts or artificial intelligence, employees can devote more time to higher value-add activities, increasing their output, value, and overall business profitability.  
Market Readiness and Adoption
Deloitte performed a market study in response to the intensifying interest in RPA and the application of cognitive and artificial intelligence technologies. They sought to better understand how the Robotic Process Automation market has evolved. Based on the findings listed below, the ROI and benefits are substantial, helping to explain what is driving the strong growth (survey source):
53% of respondents have already started their RPA journey. This is expected to increase to 72% in the next two years. If this continues at its current level, RPA will have achieved near-universal adoption within the next five years.
The benefits of RPA adoption are significant. Payback was reported at less than 12 months, with an average of 20% of full-time equivalent (FTE) capacity provided by robots. RPA continues to meet and exceed expectations across multiple dimensions including improved compliance (92%), improved quality/accuracy (90%), improved productivity (86%), cost reduction (59%).
78% of those who have already implemented RPA expect to significantly increase investment in RPA over the next three years, yet scaling RPA is proving more difficult than anticipated: only 3% of organizations have scaled their digital workforce.
The Future of Robotic Process Automation
Whenever a new technology gets a lot of market attention, investment, and overall "buzz," there is what can be described as a maturity curve that will emerge. At first, there is nothing the new technology can't do. Then a time occurs when the peak of expectations is met, at which point reality sets in to understand what is possible and where investments should be made.
We are still ramping up with this technology. New use cases are being identified along with new opportunities to apply the technology. RPA is moving well beyond orchestrated screen-scraping. Look to see these offerings transition into automation platforms. New ways to streamline the identification and execution of new processes will become possible. And, with the growing application of Artificial Intelligence and machine learning technologies that can be deployed in low-code environments, even greater usage will occur.
Learn more about a new Document Classification and Data Extraction subscription service that can automate this labor-intensive service.
Look to see new RPA solutions operate as enterprise-grade automation platforms. RPA might be a key feature or operate as a stand-alone product integrated with existing systems infrastructures through Application Programming Interfaces or APIs. As one would expect, RPA in the cloud will also gain momentum. Organizations can soon be selective with what is purchased, including packaged business capabilities, including headless bots, serverless bots, nanobots, and microbots.
How Do You Get Started?
If you are interested to learn more about how RPA can fit within your automation strategy, reach out and contact us. We would be happy to provide you with an introductory assessment and evaluation.