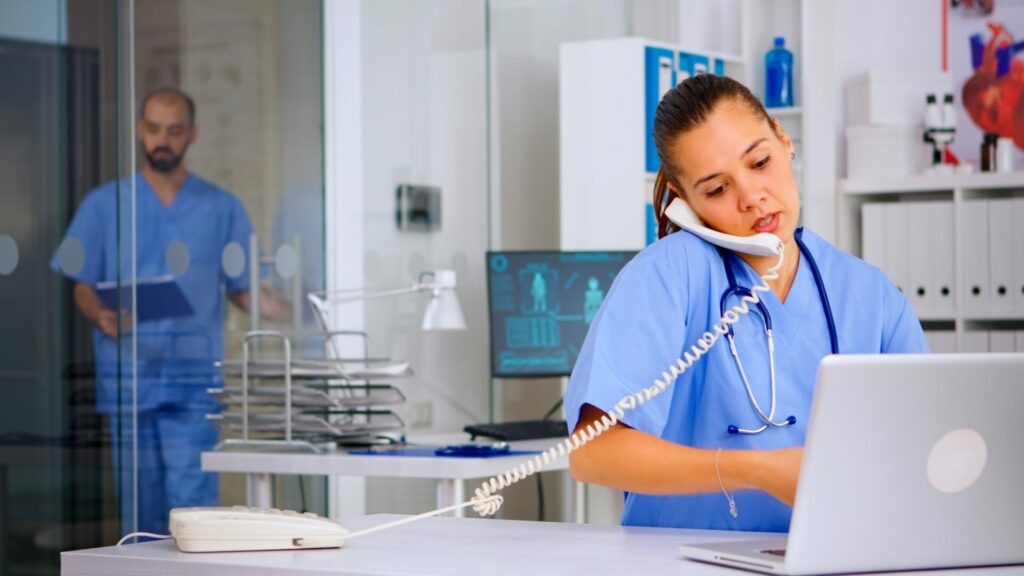 Introduction
Many businesses successfully implement new IT systems to scale operations, efficiency, and growth. The challenge is knowing the right time to invest. Too often it is necessary to defer long-term strategic plans when facing short-term issues, limited funding, or other demanding priorities.
This Axis Technical Group client operates in the healthcare field. The company has a track record of successful growth via acquisition. Operating as a Dental Support Organization (DSO), this company provides an array of non-clinical services to dentists. This strategy has helped drive growth and profitability by separating business operations from patient care. Examples of the services this DSO provides include facility maintenance, supply procurement, human resources, compliance, accounting, and marketing services.
Challenge
Acquisition targets for this Axis Technical Group client are typically smaller practices that might have grown organically over time. In these types of business environments, it is possible to operate with manual, custom processes. A low volume of activity can make it difficult to invest in more powerful or automated systems.
In this case, somewhat of a perfect storm occurred. A large new acquisition was just completed that required a payroll system migration over to the DSO organization. This organization operated at an expanded scale with over 500 employees. At the same time, the person who created and managed the DSO's existing payroll system announced their retirement. This DSO faced an internal crisis of not being able to perform its payroll process that now exceeded $20 million a month.
The timeframe to properly assess, design, and implement a new payroll processing system could take up to six months. The retiring employee provided a 30-day notice. The team had to move quickly to fix a critical systems issue.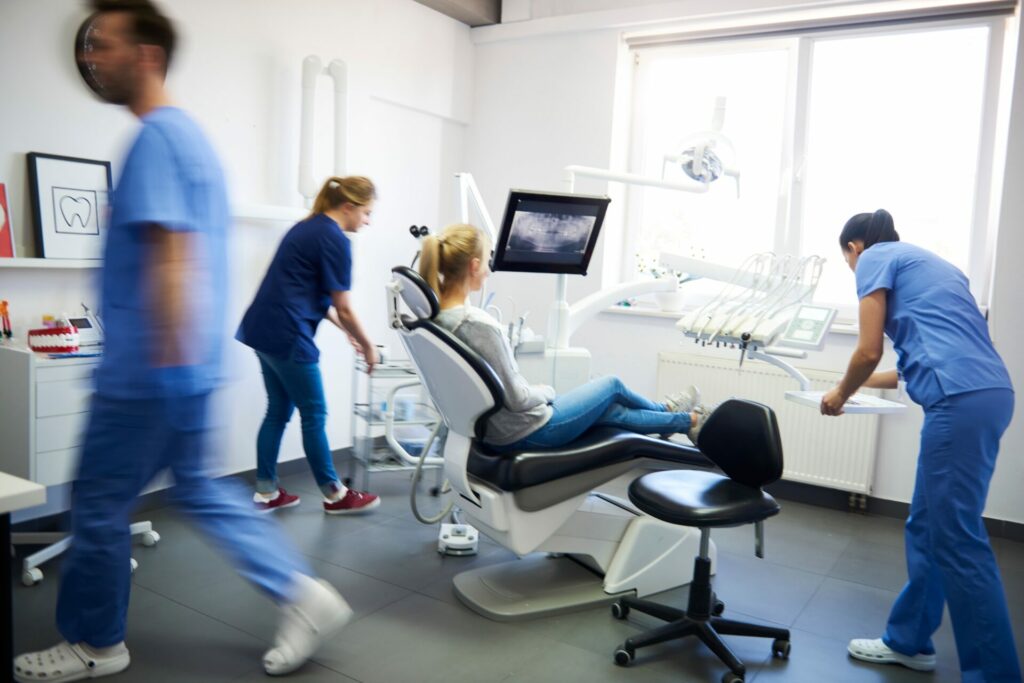 Evaluation
The first step was to reach out to the Axis team to explore possible options. The team quickly realized more time was needed. An agreement was negotiated to incentivize the departing employee to provide a 90-day transition period with a part-time schedule. This provided more time to avoid a crisis but was still an aggressive hurdle to roll out a new payroll solution.
A key decision was then evaluated. Would it be better to build a new system or purchase an existing, Out-Of-The-Box (OOTB) solution? After careful examination, it was determined that a custom solution was the only viable option. Too many modifications would have been required from any OOTB option that it didn't make financial sense to pursue.
Given the close working relationship that already existed between this client and the Axis team, it was an easy decision to work together on this project. This decision was further reinforced given the tight project parameters associated with this transition.
Other factors played an important role in the final decision to pick Axis Technical Group, including:
Experience in building IT systems supporting billing and payroll processes for other healthcare providers
Knowledge of how to build applications that run on a cloud infrastructure
Data processing experience in regulated industries and environments
Solution
The team decided a phased implementation program made the most sense given the tight timeframe associated with this project. The top objective was to avoid any issues associated with getting all employees paid. It was critical to accurately process each payroll cycle.
In this case, two tasks had to be completed quickly. The first was to migrate 500 employees from the acquired company to the existing payroll processing system. The second was to create an entirely new payroll processing system that could be used for all employees. This system was initially launched as a Minimum Viable Product (MVP) to accommodate all baseline payment requirements.
The decision to first migrate new employees to the existing DSO system required careful consideration. This way all employees would be treated equally and have the same, consistent experience. It also provided a safeguard that all payment scenarios would be accommodated when designing the new system. Through diligent planning and hard work, both tasks were completed in 90 days as part of the first phase. This was a remarkable achievement, given the challenges associated with payroll systems serving workers in the healthcare and dental industry.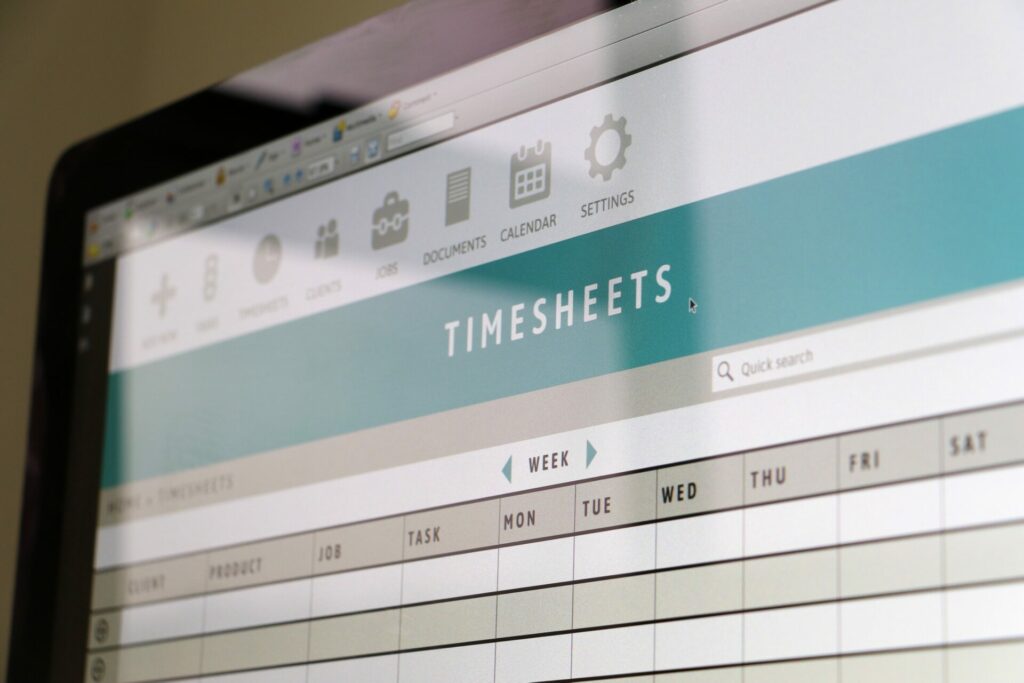 One of the complexities in creating this type of payroll system is the diversity of how and when employees are paid. In addition, tax withholdings, association dues, and other payment processes must be accurately calculated and paid to satisfy regulatory, compliance, and tax requirements. Examples include:
Non-clinical or administrative staff might be paid a fixed amount every week, alternating weeks, or once a month
Clinicians, hygienists, or other specialists might be paid hourly
Some staff members are outsourced to third-party staffing agencies
Smaller offices may not have sufficient work to justify full-time employees
Providers might be paid based on a combination of other factors, including business profitability, office productivity, or other metrics
Another area of complexity inherent in these types of payroll systems is how to interpret individual, unique payroll contracts. Manual "human-based" systems are open to a misinterpretation of how payment should be calculated. Implementing a standardized system has resulted in greater accuracy when processing payments. This change has not only avoided occasional payroll overpayment by this DSO, but it has also avoided performing frequent audits on payment accuracy.
Next Steps
Phase 2 is now in process and nearly complete which will include the ability to calculate payroll for different types of providers. This will enable payment to be made at different times with variations in contracts. Other new enhancements will make the system more efficient, intelligent, and automated. Benefits will include an ability to support a wider scope of current and future employees as well as more insightful reporting on resource utilization and profitability.
Another consideration is that future acquisitions can be more readily completed. The new system was designed with growth in mind. Future employees can be more easily migrated over in batches while retaining historical data for better capture and management of important metrics.
A regimented documentation process was followed with the new system. A single point of failure no longer exists. Staff administering the system now follow a documented process through a user-friendly interface. This built-in knowledge transfer has removed operational risk, avoided future "fire drills", and has provided management with time to focus on being strategic in how to run their business.