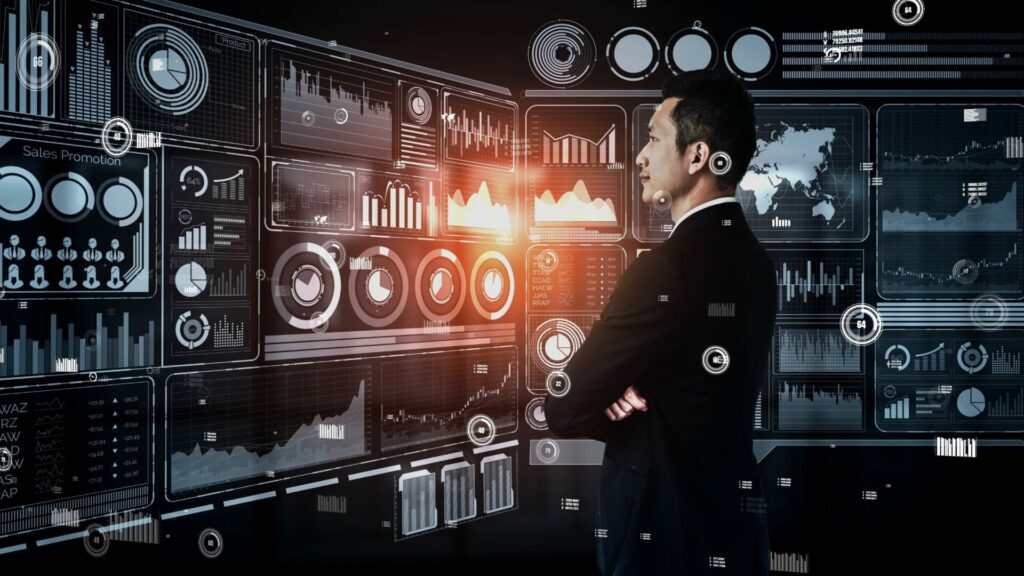 In today's rapidly evolving business landscape, it is of paramount importance to embrace a digital-first mindset. This strategy should be part of your Title business strategy to stay competitive and relevant. As the digital age continues to reshape how industries operate, Title companies are presented with a unique opportunity. Much can be done to revolutionize a customer engagement strategy through the power of digital marketing – provided the right access and visibility exist to best understand customer activities and behavior.
This article provides eight examples of how Title companies can leverage a digital marketing strategy. The result is the attraction of new business opportunities – but also the ability to retain existing customers better. Each of these programs can be achieved, provided accurate, timely customer data is accessible via automated systems.
1. Online Visibility and Branding
In a world where the internet is a primary source of information, establishing a strong online presence is important. Creating a compelling and informative website, coupled with an active presence on social media platforms, is a requirement for business visibility. Sharing informative articles, videos, and infographics about the Title industry can position your company as an industry thought leader. Topics include the intricacies of the title process and fostering trust and credibility among potential and existing customers.
2. Targeted Advertising
Title companies can reach their ideal target customer more effectively through targeted advertising campaigns. By utilizing platforms like Google Ads or social media advertising, companies can tailor messages to specific demographics, behaviors, and interests. For example, one campaign could target first-time homebuyers with educational content to address common concerns. Another could focus on real estate investors with a tailored message to capture attention and prompt a call to action.
3. Educational Content for Lead Generation
Create and share content, such as blog posts, webinars, or eBooks, to establish yourself as a reliable source of information. Offering valuable insights into the title process, legal requirements, and common concerns can attract potential customers seeking answers to questions. As visitors access this content, companies can capture leads through contact forms, nurturing these leads into customers over time.
4. Email Marketing Campaigns
Email remains a powerful tool for customer engagement. Title companies can implement email marketing campaigns to keep customers informed about industry trends, changes in regulations, and company updates. Regular newsletters can maintain a direct line of communication, building a sense of loyalty and trust among existing customers. Further, this type of communication could also potentially lead to referrals through word-of-mouth.
5. Social Proof and Testimonials
The digital age has brought about a culture of seeking recommendations and reviews online before making a purchase. Title companies can leverage this by showcasing positive customer experiences through testimonials and reviews on websites and social media channels. This social proof can instill confidence in potential customers, assuring them of the quality of service they can expect.
6. Virtual Workshops and Seminars
Hosting virtual workshops and seminars can serve multiple purposes for Title companies. They not only provide a platform to educate customers about various aspects of the title process but also foster engagement. Attendees can ask questions and interact with industry professionals. Virtual events can be promoted through digital marketing channels, attracting both new and existing customers.
7. Interactive Online Tools
Incorporating interactive online tools on your company website can enhance customer engagement and improve the user experience. Calculators that estimate closing costs, mortgage payments, or property taxes can provide valuable information to potential customers. These tools not only position the company as a helpful resource but also keep visitors better engaged. A prospect that stays on your website for longer periods is increasingly likely to convert into a lead.
8. Personalized Customer Experiences
In the age of digital marketing, one-size-fits-all approaches are obsolete. Customers expect personalized experiences that cater to their specific needs and preferences. Title companies can leverage digital marketing strategies to create tailored interactions that resonate with individual customers. Collect and analyze customer data, such as past transactions, preferences, and interactions, to gain valuable insights into each customer's journey. Armed with this information, you can deliver targeted content, recommendations, and offers that align with the customer's unique situation. For example, you could send a personalized email to previous customers on the anniversary of their property purchase. This communication could offer insights into potential refinancing options or property value appreciation.
The Importance of Personalization
The overall theme of digital marketing is to drive greater personalization. This not only enhances customer satisfaction but also fosters loyalty and repeat business. Customers are more likely to engage with a company that understands their needs and communicates relevant information. Through the use of digital marketing tools like marketing automation platforms, Title companies can efficiently manage and deliver personalized content. This information can address different segments of your customer base, ultimately leading to increased customer retention and new business opportunities.
Incorporating personalized customer experiences with a digital marketing strategy adds a layer of sophistication. Not only does it align closely with today's consumer expectations – it is often a missed opportunity by Title companies. This approach demonstrates a Title company's commitment to understanding its customers on an individual level. It can also be a significant differentiator in a crowded, competitive market.
The Crucial Role of Accurate, Automated Data Collection
While the potential of these digital marketing strategies is undeniable, success hinges largely on collecting timely, accurate customer data. Inaccurate or outdated data leads to misguided marketing efforts, resulting in missed opportunities and dissatisfied customers. This is where the investment in intelligent systems and efficient data collection strategies comes into play.
Customer information today spans many software applications, databases, and technologies. This ranges from how you initially work with prospects to how you deliver final services to paying customers. Investing in the right systems ensures customer data that drives digital marketing programs is up-to-date, accurate, and reliable. Moreover, a well-integrated system facilitates seamless communication between different departments, which leads to improved customer experiences and more informed decision-making.
Working with a Professional Systems Integrator
Collaborating with a professional systems integrator provides the right foundation to enhance the effectiveness of a digital marketing strategy. These experts possess the technical knowledge and experience to assess the company's existing systems. This knowledge can be used to identify gaps and design solutions that enable smooth data flow and accessibility. Whether it's integrating CRM systems, marketing automation platforms, or data extraction tools, a systems integrator can ensure that all components work harmoniously to support the digital marketing strategy.
Read this article to learn more, 7 Reasons to Pick an Industry Expert When Hiring a Systems Integrator.
A systems integrator can also help implement data quality measures, such as data cleansing and validation. This not only prevents costly errors but also enhances the overall customer experience by providing personalized and relevant interactions.
The Title industry stands to gain immense benefits from embracing digital marketing strategies to transform customer engagement. From online visibility and targeted advertising to educational content and interactive tools, there are numerous avenues through which Title companies can attract new business and retain existing customers. The success of these strategies rests on the foundation of accurate and insightful customer data. This can be achieved through the expertise of a professional systems integrator. By creating a well-integrated ecosystem of digital tools and accurate data, Title companies can maximize the potential of digital marketing. This effort can then help to secure a competitive edge in the evolving landscape of the industry.