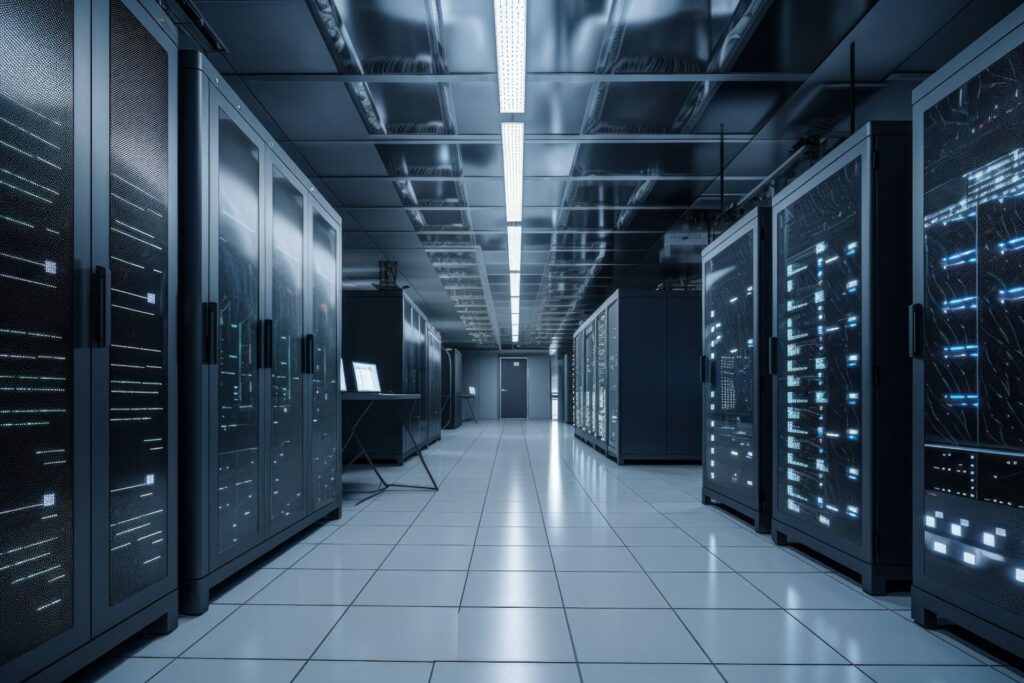 In today's fast-paced, data-driven business landscape, insurance companies are under pressure to improve performance. This can be accomplished by improving efficiency, delivering a better customer experience, and expanding data-driven decision-making. Artificial Intelligence (AI) has quickly emerged as a key transformative tool – investing in this technology is now critical. AI is playing a role in disrupting the insurance industry. The only question is at what level will the impact occur? The best way for insurance companies to leverage AI starts with having a plan. This article shares six options for the short term (next 1-2 years) and the long term (next 3-5 years). These options should provide insights and help with creating your AI plan.
The theme of this article is an examination of how insurance companies can leverage AI to improve business performance. First, we'll examine three short-term use cases that can be implemented in the next six months. Next, we'll share three longer-term options. These can be planned today but are still early in the adoption maturity curve. These can be mastered in a couple of years to become a powerful way to sustain performance improvement. These options have already emerged as industry disrupters – so it is best to learn and understand the impact today. Combined, these AI investments promise to reshape the industry's landscape.
1. Chatbots to Enhance Customer Service
Definition:
Chatbots are software programs powered by AI through Robotic Process Automation (RPA) that are designed to simulate human conversation. They use Natural Language Processing (NLP) algorithms to understand and respond to user queries and requests. This technology has advanced considerably in a way that it feels like you are interacting with a real person. See an expanded discussion on NLP below.
Use Case:
For insurance companies, customer service is paramount. Chatbots offer a streamlined and efficient way to handle customer inquiries and support requests 24/7. They can quickly provide policy information, assist with claims, and guide customers through the application process. By automating routine tasks, chatbots free up human agents to focus on more complex and personalized interactions.
Example:
Imagine a policyholder needing to file a claim after an accident. A chatbot can instantly gather relevant information, guide the customer through the claims process, and provide updates on the claim's status. This reduces wait times and increases customer satisfaction. Designing this type of interface to work well on a mobile phone will create an exponentially greater customer experience.
2. Intelligent Applications that Expand the Scope of Data-Driven Decisions
Definition:
Intelligent applications, often referred to as "smart apps," are software solutions that incorporate AI and machine learning capabilities to provide enhanced functionality and insights. Intelligent Process Automation can also achieve this goal. This article helps explain, 5 Reasons to Invest in Intelligent Process Automation.
Use Case:
Insurance companies handle massive amounts of data related to policyholders, claims, risk assessments, and more. Intelligent applications can leverage this data to optimize underwriting processes, assess risks more accurately, and tailor policies to individual needs. These applications can provide insights into customer behavior, helping insurers design better products and pricing strategies.
Examples:
An insurance company could work with a partner or develop an intelligent application that analyzes historical claims data, weather patterns, and automobile driving behavior data to predict potential high-risk areas prone to car accidents. This information can inform pricing strategies for auto insurance in those regions and help mitigate losses.
Identify new insurance products for customers to avoid lapses in coverage. Utilize deep data extraction and analyses to find new business opportunities with advanced AI-driven algorithms.
3. Natural Language Processing (NLP) to Improve Communication Efficiency
Definition:
Natural Language Processing (NLP) is a branch of AI that focuses on enabling computers to understand, interpret, and generate human language. Specifically, we are talking about the communication that occurs between humans and machines or applications.
Use Case:
Insurance companies deal with a plethora of textual data, including customer emails, policy documents, and legal contracts. NLP can streamline communication processes by automatically extracting relevant information, categorizing emails, and summarizing lengthy documents. This technology enhances efficiency, reduces human errors, and speeds up decision-making.
Example:
Consider an insurance company receiving a flood of emails from policyholders inquiring about coverage during a natural disaster. NLP-powered systems can quickly identify keywords and sentiments in these emails, prioritize urgent cases, and generate automated responses or alerts for human agents to address high-priority concerns promptly.
These three examples reflect short-term opportunities for insurance companies to leverage AI today. The technology has matured to a level where investment could start and a first working model could be ready for initial testing in 90-120 days. The technology exists. The only challenge is identifying how to start the project, assigning metrics to measure success, and picking a partner to help with implementation. Now, let's take a look at a few longer-term opportunities that will provide a future competitive advantage.
Long-Term Investments to Future-Proof with AI
While the aforementioned AI applications could offer immediate benefits, it is necessary to think longer term as well. These use cases reflect opportunities for insurance companies to leverage AI and build upon early AI success. The potential for these next examples promises a new level of transformative future impact.
1. Decision Intelligence for Better Decision-Making
Definition:
Decision Intelligence (DI) is a multidisciplinary field that combines AI, behavioral science, data analytics, and human-centered design to improve decision-making processes. A Forbes article by Pascal Bornet, an AI and Automation expert, suggests Decision Intelligence might be the "new AI." The author explains how DI helps to support, augment, and automate business decisions by linking data with decisions and outcomes. It combines several disciplines of decision theory and technologies to improve the way decisions are made.
Use Case:
In the complex landscape of insurance, decision-making involves assessing risks, determining policy pricing, and managing claims. Decision Intelligence can help insurers create models that consider a broader range of data sources, behavioral insights, and feedback loops. This leads to more informed and data-driven decisions, reducing bias and improving overall outcomes. As an "aggregated" AI use case, it is dependent upon building the right infrastructure to support data and processing requirements. This is why it is listed as more of a longer-term AI strategy.
Example:
An insurance company looking to refine its claims approval process could employ Decision Intelligence techniques to analyze historical claims data, external market trends, and even social media sentiments to assess the legitimacy of claims accurately. This approach ensures fairer and more consistent claims handling.
2. Advanced Virtual Assistants that Revolutionize Customer Interaction
Definition:
Advanced Virtual Assistants (AVAs) go beyond basic chatbots by leveraging advanced AI techniques, such as deep learning and natural language understanding, to engage in more complex and context-aware conversations. To the untrained eye, these chatbots may look like any other. However, their ability to "think" better and address a wider scope of situations makes them even more advanced.
Use Case:
As customer expectations continue to evolve, insurers need to provide more sophisticated and personalized interactions. Advanced Virtual Assistants can handle intricate customer inquiries, provide accurate policy advice, and even offer predictive insights based on the customer's profile and history. The importance of having the right systems infrastructure and data access is critical before considering this type of investment. AVAs offer a way for insurance companies to leverage AI along a maturity curve. Companies could start small with limited functionality chatbots and then continue to expand and add greater value.
Example:
An insurance company's AVA could assist customers not only in policy-related matters but also in proactive risk management. For instance, the AVA could analyze a policyholder's home security data and suggest improvements to reduce the risk of break-ins, ultimately lowering the policyholder's premium. A series of "what if" scenarios could be generated in real-time, at great value to a customer. This type of functionality would only be provided to customers, so would be offered once identity is authenticated.
3. Generative AI to Unleash Creativity and Innovation
Definition:
Generative AI refers to AI models that can generate new content, such as images, text, music, or even entire scenarios, based on patterns learned from existing data. An example of Generative AI is "ChatGPT," which by now most have heard about.
Use Case:
In an industry as diverse as insurance, Generative AI holds the potential to revolutionize product innovation and customer engagement. Insurance companies can utilize Generative AI to create personalized policy recommendations by analyzing a customer's historical data, life events, and preferences. It can also be employed to design interactive and immersive training programs for employees, making complex concepts more engaging and understandable.
Example:
Imagine an insurance company introducing a new health insurance policy. By employing Generative AI, the company can analyze medical records, lifestyle data, and genetic information to craft personalized policy options that cater to an individual's specific health needs. This not only enhances the customer experience but also boosts the company's reputation as an innovative and customer-centric insurer.
These examples reflect longer-term options that could build upon the short-term examples first presented. There are many opportunities for insurance companies to leverage AI. The challenge is navigating a path forward. Here is where working with an industry expert makes a lot of sense. Investing in an AI strategy that fizzles out or loses traction could be disastrous and costly.
How to Get Started?
The integration of AI technologies is becoming increasingly imperative for success. Chatbots, Intelligent Applications, Natural Language Processing, Decision Intelligence, Advanced Virtual Assistants, and Generative AI collectively offer a comprehensive toolkit. But how can insurance companies leverage these technologies to enhance operations, deliver exceptional customer experiences, and drive innovation?
As the AI landscape continues to evolve, those who strategically invest in both short-term and long-term AI solutions will be well-positioned to navigate the dynamic challenges and seize the abundant opportunities of the digital age. If you are looking to speak with an industry expert with over a decade of experience working with AI, NLP, machine learning, and other technologies, consider speaking with an Axis Technical Group representative.