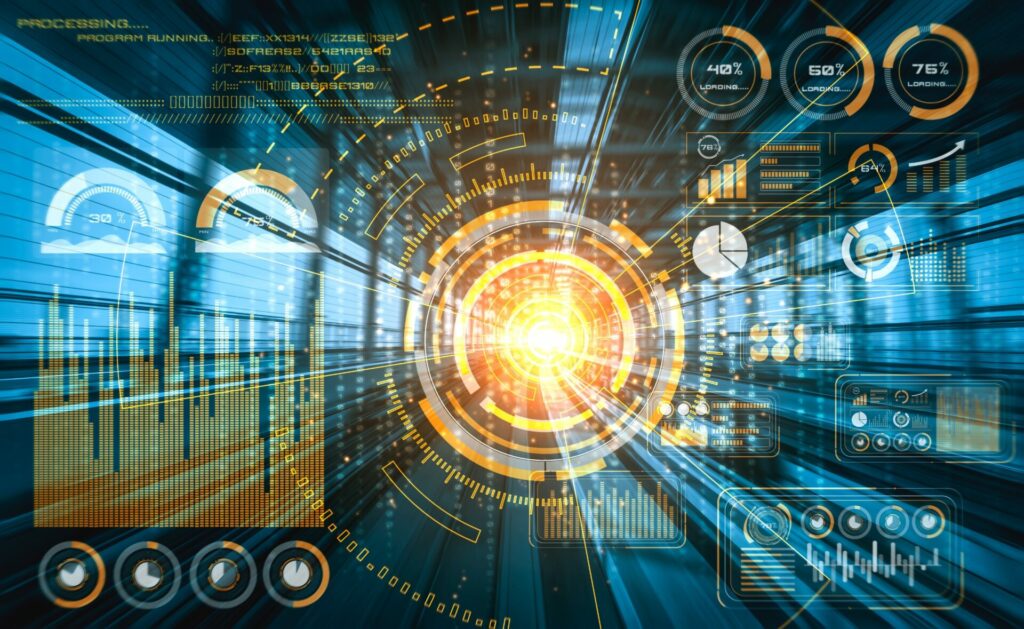 Axis Technical Group (ATG) is thrilled to share an exciting milestone.  Over 43M documents were processed comprising complex Real Estate documents through its AI solution, completed in less than a month! This achievement reflects a new document processing record for the company.
"In just a short time it's clear that there's tremendous value in implementing ATG's AI solution – we can see the correlation between improved efficiencies and ROI. Automating the manual processing of 43 million complex real estate documents used in Mortgage and Title and returning these within days stream-lined our workflow and speed to market." said one of ATG's largest national mortgage processors. These included over one hundred different types of documents, ranging in the number of pages and formats from structured forms like a tax return, semi-structured like an invoice, and the most challenging unstructured like a contract with paragraphs of legal language.
Axis' propriety artificial intelligence solution incorporates machine learning and natural language processing to read the documents using traditional methods of OCR but with advances in AI to learn as it works, utilizing cloud computing, in this case, Microsoft Azure, to rapidly scale on-demand. Unlike alternative competitive solutions that have had to patch legacy technology together, our solution was purpose-built to utilize today's advances in deep learning to work faster, learn quickly, and deliver vastly superior results than traditional methods.
The client was thrilled with the previous successful workloads; hence presented this large challenge. The client estimates the resulting savings are between 40-55% of the cost of alternative processing by offshore resources. "We knew Axis had the technological capabilities, it was the turnaround time and accuracy of results that really amazed us. They truly delivered on their promise, rare in the days where vendors often fail to deliver on schedule, holding the client trapped with the solution they selected."
Real Estate document processing has been going on for a decade, but rarely does a software/solutions company, like ATG, provide a client these types of results in months, let alone weeks.
If you are not familiar with document imaging here's a brief overview. Traditional document processing is labor-intensive and costly. Can you imagine the time it would take humans to manually review hundreds, in some cases thousands, of documents/document types and organize them into well-organized packages?
That's what's required when a bank needs to service a loan, the paperwork needs to be well organized and complete. The average package sorted by a human takes X number of minutes, multiply that by Y number of files, and you can imagine the hours and cost of doing it manually. Now cut that in half and you get a feel of how much money can be saved by AI automation. Not to mention the effort saved when incorporating cloud computing that has limitless scaling to improve volume and processing time.
Michael Valdes is the founder and president of Axis Technical Group, the creators of Axis AI. "We're thrilled to have been allowed to work with these clients. And are seeing many companies reaching out to us due to interruptions to their operations caused by COVID-19. I've got to be honest; the capabilities of our AI software even amaze me. It's exciting to see the advances in AI technology delivering on its promises. I am excited to see what we can do next!
This was far from the first major document imaging project for ATG, we've been doing it for almost a decade, but it's probably the most exciting. We knew we were up for the challenge and it's really rewarding to see our investment in software development show its magic when given the opportunities of this scale." Axis Technical Group (ATG) is a trusted business IT advisor to leading companies in the mortgage, title, healthcare, oil and gas, and financial services industries. We appreciate that organizations want to work with professionals who understand their business, long-term goals, and short-term needs and develop solutions that will achieve both. Therefore, we have developed a team of professional business and technical consultants who possess the necessary qualities to get the job done the first time, plus some amazing software to help achieve those goals.