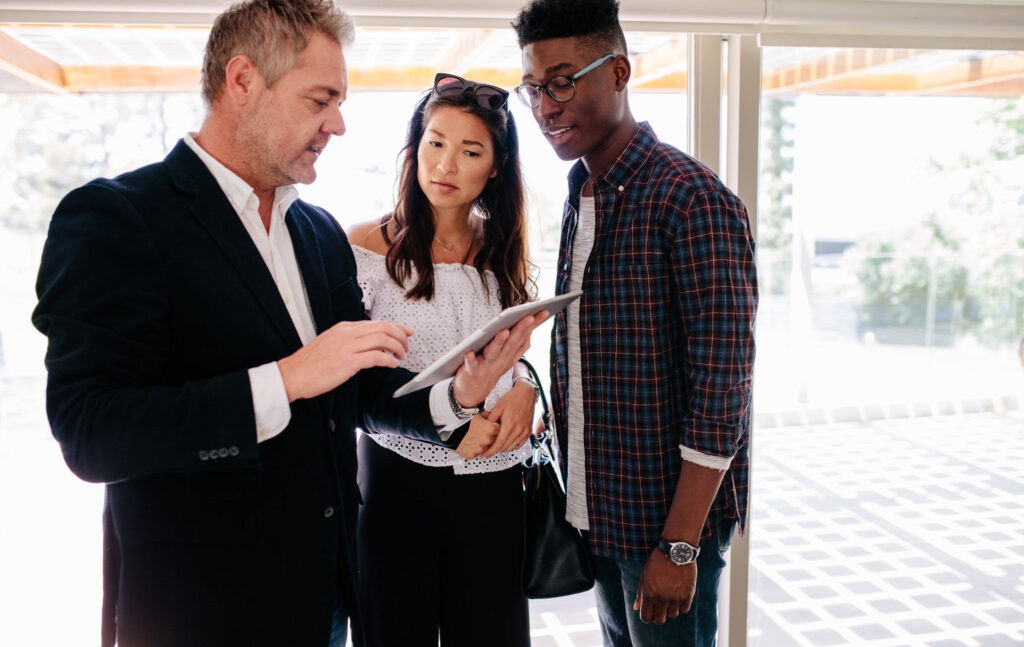 According to Research and Markets, the global real estate market grew from $2.6 trillion to $2.8 trillion last year, reflecting a Compound Annual Growth Rate (CAGR) of 3.2 percent. At the same time, Technavio Research expects the global real estate software market to expand at a CAGR of 9 percent through 2024. The growth in real estate software and technology investments is expected to far exceed that of the overall real estate industry. What is driving these real estate technology trends?
The past two years have forced significant change on every company – including those operating in the real estate, title, mortgage, and other related industries. This shift accelerated an increase in technology investment already underway. Much of this investment is to better control and influence the buyer's journey while improving efficiency.
Two Factors Driving Today's Real Estate Technology Trends
A Drop in Profitability
Greater competition exists today. One example is the new buyer-focused marketplaces now gaining momentum aiming to take out broker commissions. Rising land prices and an increasing cost of raw materials have also had an impact. Lastly, Covid forced new socially-distanced behavior – businesses can no longer operate in the same way and have been forced to adapt, resulting in new costs.
With a reduction of profit margins, companies are now more focused on cutting costs. Software applications can help streamline back-office tasks. Process automation initiatives can unlock greater scalability and performance. Virtual reality has gone mainstream to show listings and surrounding neighborhoods saving time and resources. Artificial Intelligence is being applied to gain insights, efficiency, and deliver a superior, more competitive customer experience.
A Maturing of the Prior Decade's Technology Investments
A new startup category emerged at or around 2010 defined as "Proptech." Short for property technology, this term refers to a group of startups creating new products and business models for the real estate industry. Proptech includes products or services for homebuyers and sellers, smart-home devices, office administration, building management, marketing, construction, and even city-planning technology investments.
In 2013, Proptech firms attracted $459 million in global venture capital funding. That amount ballooned to $2.7 billion in 2016 just three years later, according to CB Insights. Today, we can all see evidence of this investment in our day-to-day lives. Companies like Zillow, Compass, Homelink, SMS Assist, and Opendoor have drawn multi-billion-dollar valuations as they vie to provide new software and hardware products to landlords, builders, property managers, and real estate investors. The combined effect is greater competition and more pressure on profit margins.
The Three Top Real Estate Technology Trends
Given the state of change and evolution now well underway, new opportunities are emerging to leverage these technologies for higher performance and better competitive positioning. If you are in the industry, here are three suggested technology investment areas where your investment will be highly rewarded in future performance.
Increase reliance upon automation – there are several ways automation is playing an increasing role in impacting how back-office operations are being performed. You should focus on how to remove manual or paper-based processes and replace them with digital records and workflows. As prospective customers engage with your business, what can be done to eliminate duplicate entry or processes? How can your systems interoperate better to securely share data about applications, review and approval processes, and final documentation steps? And, once a customer is acquired, how can you best trigger future communications, follow-ups, and opportunities for new products or services? Each of these capabilities can be accomplished with automated processes and dedicated software applications designed to streamline and simplify how these actions are completed.


Move away from paper and embrace the virtual world – one thing we all learned from Covid is that many things can now be done virtually. As the pandemic passes, our lives will change once again, such as the greater adoption of in-person meetings. But what we learned and experienced will not disappear. For example, the ability to conduct virtual home tours will continue to be a better way to engage with a higher percentage of prospective home buyers will result in more sales. Remote buyers are one example. The real estate markets have also changed with the new possibility of more work that can be done at home. Be sure you are investing in removing paper-based processes, embracing virtual technologies, and exploring new ways to engage with prospective customers. Another example is self-service models that can be launched from an organization's website demonstrating your company's value proposition. 


Embrace AI and machine learning – these technologies are gaining significant momentum. Many potential benefits can be extracted, especially for those organizations that are embracing the above two trends. Data can now be collected in far greater volumes and is increasing exponentially. This information can be used to better learn how your business operates, where new opportunities are for growth, and how to better serve your existing customers. As more data is collected, it can lead to greater insights and opportunities for automation. This cycle can then repeat providing a sustained competitive advantage, higher performance, and overall profitability to your business.
Learn more about Artificial Intelligence from this article, Here are Three Artificial Intelligence Myths
Now is an exciting time for the real estate industry. Much opportunity exists, but only for those organizations that embrace change and can lead the shift to what digital innovation lies ahead. One thing that can be counted on when an industry experiences a digital transformation is change. Those investing now in these technologies to improve agility and business resilience will be rewarded with more options and abilities to do the next pivot we'll all experience.