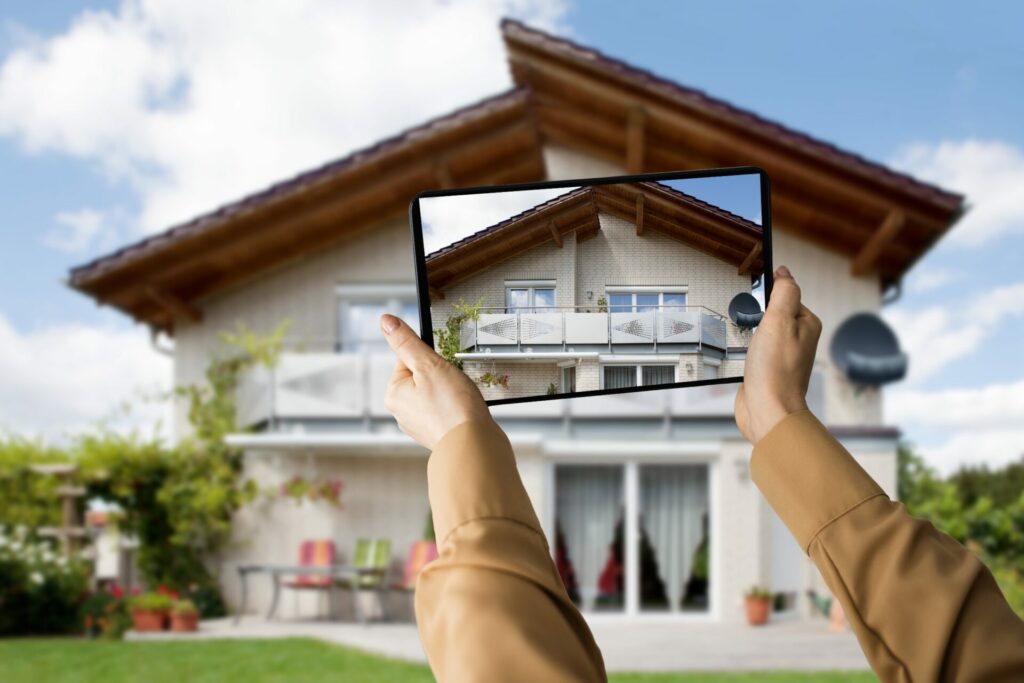 Predicting the future is never an easy task. Today, it might be virtually impossible, given the incredible disruption and changes we have seen across so many industries. Yet one has to wonder how long traditional industries such as Title Insurance and Real Estate will retain their legacy methods. The world is going digital, yet many processes and documentation in these industries remain on paper. Insiders will tout that the risk of fraud or theft is too great a risk for unproven technologies. Yet these sound like the same arguments made against the use of ATMs in the 1980s (source) or online banking in the 2000s. Maybe now is a good time to take a closer look at the potential for disruption in the Title Industry.
Title Industry Economics
Before considering whether an industry is ripe for disruption, it is helpful to assess profitability. Unless there are profits to be taken, no new entrant will invest the time and effort necessary to disrupt an industry. Here are a few profitability metrics that were recently shared in this article. On average, a title policy costs about 0.5%-1.0% of a home's purchase price. Across the U.S., an average home sale last year was about $450,000, which would equate to a fee of about $3,375 (0.075% x $450,000). Title insurers typically only pay out about 3%-4% of premium dollars on claims. Doing the math, based on 10,000 claims, suggests the following profitability:
| Description | Rate/Volume | Notes |
| --- | --- | --- |
| Volume | 10,000 | Annual volume |
| Revenue | $33.75 million | Based on $450k house |
| Payout / Cost | $1.2 million | Based on a 3.5% payout rate |
| Gross Profit | $32.6 million | Before operating costs |
Table #1: Potential profitability of the Title Insurance industry.
Profits exist – and big ones if you compare the typical rates other insurance industries payout, which can be as high as 80% vs. 3-4% for the Title Insurance industry. This isn't a bad business model. A lack of profitability won't defer an attraction of new entrants to the industry.
e.d Real Estate companies, having greater business resilie
Evidence of Startup Success?
Many startups have entered this market. Some have made it. Others haven't. Based on this 2020 article, here are a few of the categories where activity has occurred along with examples of successes and failures:
Virtual Insurance Companies – an example is States Title, which is reinventing the underwriting process. This company is now called Doma, which went public via a SPAC (before that window closed) and raised over $645 million to fund additional growth
Virtual Title Agencies – an example is Jet Closing, which launched in 2016 and sought to digitize the home purchase process by offering an efficient, tech-driven title/closing experience. Unfortunately, this company shut down in May 2022 – they might have been too early to the market.
Integrated Residential Brokerage Platforms – an example is Flyhomes, which built an end-to-end platform that spanned the homebuyer's entire journey. Flyhomes raised $316 million over eight rounds of funding. The company is still in business, however, today's challenging real estate industry has taken a toll. The company laid off 20% of its staff in July 2022. Their future is still yet to be determined.
Who are the Market Leaders?
The Title industry is a mature market that has experienced consolidation. This means that a few big players have most of the market – a market share they will fight hard to keep. According to Value Penguin, two companies own 52% of the market as detailed below:
Fidelity National Title Group – this holding company owns Chicago Title, Fidelity National Title, and Commonwealth Land Title. Together, these companies represent 31% of the title insurance market, with more than $6 billion in premiums in 2020.
First American Title – as the largest title insurance company, it has a 21% market share and more than $4 billion in premiums in 2020 — 41% more than the next-largest company.
Another six companies own 36% of the industry, as detailed below (source):
Old Republic (15%)
Stewart Title Company (8%)
Westcor Land Title (6%)
WFG National Title (3%)
Title Resources Guaranty (2%)
North American Title (2%)
The remaining 12% of the market is served by the rest of the industry. If these companies want to expand their market share, then there are only two options. Either capture a greater portion of the remaining 12% market share or take it from the larger institutions. Neither option is an easy proposition, however, a digital revolution has the potential to disrupt the market.
How Might a Digital Revolution Occur in the Title Industry?
Here are three ways that a digital disruption could occur:
Technology Innovation – a new technology is launched and adopted; an example is the merging of broadband, high-speed internet with highly scalable eCommerce vendors which changed how we purchase consumer goods (ex: Amazon).
Business Innovation – a new business model is launched; the emergence of how social media influencers quickly became a powerful force in marketing (ex: see this list of YouTubers).
Industry Innovation – a new industry best practice shifts how customers behave or how business gets done; the emergence of remote notary services during the pandemic is a practice that changed the industry (ex: US Virtual Notary offers this service today for $75/stamp)
For the Title industry, all three areas of innovation are already in play. Living in a post-pandemic world, real estate buyers are more willing to perform processes virtually or online – some will even purchase property unseen, although this appears to be more of an exception than the norm. Online marketplaces such as Zillow and Redfin are formidable competitors (in some instances) for real estate sales and leasing professionals.
In the same way, technology through the use of AI is changing how Title searches can be performed and how data can be extracted and shared between documents with greater speed and accuracy. As one example, a data extraction service utilizing Axis Smart Data Extraction can deliver results starting at 92% accuracy. By applying Artificial Intelligence to these algorithms, these results can be improved upon even further.
Is Now a Time of Disruption?
Coming back to our topic it should be clear that the answer is "yes." Now is a time of digital disruption – the only question is to what extent? Some change has already occurred. The key is to examine your business to assess your threat – or opportunity. How can you perform best with the greatest efficiency and effectiveness?
The use of digital tools can help you scale your performance. Improve efficiency by doing things right. This means doing processes quickly and for the lowest cost. Focus on removing manual processes, rework, and any duplication of work – either internally or externally with customers and partners. Improve effectiveness by doing the right things. This means having a clear vision of how to operate, scale, and improve competitive differentiation to boost market share. Axis Technical Group can assist with both options.