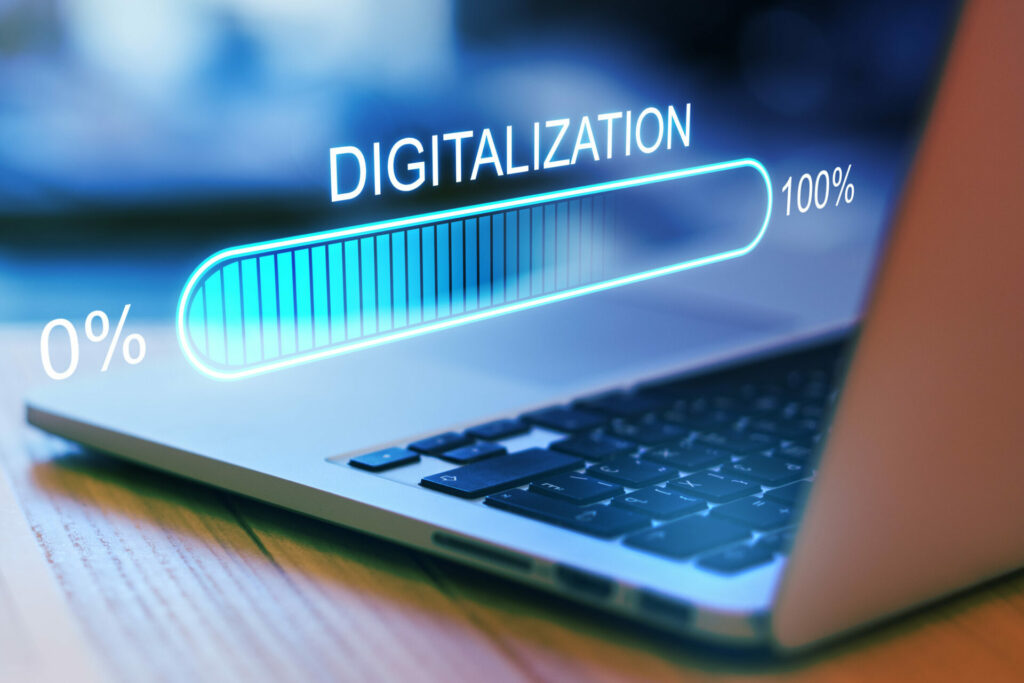 "In Today's era of volatility, there is no other way but to re-invent. The only sustainable advantage you can have over others is agility, that's it. Because nothing else is sustainable, everything else you create, somebody else will replicate."

—   Jeff Bezos, Founder, Amazon
It is hard to argue with the insight Mr. Bezos shared in the above quote. The world is going digital. With this change has come a shift in customer expectations. New market entrants will challenge existing service providers as market expectations change. These new competitors will be eager to take market share and a new leadership position. The question is likely not "if" digital transactions will become the new standard, but "when." Firms not investing in new digital title insurance processes are at risk of becoming obsolete.
The Title Insurance industry just recorded one of its most profitable years on record. According to HW Media, the industry generated $26.2B in premiums last year compared to $19.2B in 2020. This is an increase that ALTA attributed to historic mortgage origination activity and a substantial increase in home values (source). The industry now faces headwinds of rising interest rates, reduced refinancing volume, and soaring real estate values. The industry is ripe for a change.
What is Digital Title Insurance?
Every time a real estate property is bought or sold, the transaction is recorded and filed in a public archive. For instance, in California, a "property deed" will document the transfer of "real property" ownership from the old owner (also known as the "grantor") to the new owner (referred to as the "grantee"). This document has traditionally been a paper document that is signed and dated by the grantor. It is then filed with each County Clerk's office across the state.
Title Insurance ensures a seller truly owns the property and that the new buyer's purchase is properly documented. This process also helps to ensure the buyer is who they state they are. This is a process that has been in place for hundreds of years. In California, this is a process that has been in place since the days of the Spanish land grants.
Digital Title Insurance performs the same service as traditional Title Insurance. The only exception is that the documentation process is performed online instead of via paper-based documents. The core value a Title Insurer provides is authenticity. This implies that a perfect audit trail of ownership exists. It is also a big reason why there has been a delay in the digitization of this process. If there is any chance a digital file could be altered without detection, then there is a huge problem. This shortfall would circumvent the guarantee process required to authenticate real property ownership.
How is Digital Title Insurance Performed Online?
In the same way paper, record searches are performed at County Clerk offices across the country, a digital search could be performed by going to a website and searching digital files. This option is only possible if each county office converts its existing paper documents into digital versions. This requires that the conversion process has a high degree of readability and accuracy. Digital searches could then be performed to validate ownership and certify the legitimacy of a transaction between a buyer, seller, and any involved lending institutions. This type of search only works if all the search terms are legible, such as addresses, parcel numbers, and current owners of record.
An advantage of performing a digital search is that the process could be done faster with fewer resources. Once the search has concluded, it is easy for all parties to instantly know the results. A digital underwriting process would have access to greater volumes of real estate data, making it possible to perform predictive analytics to detect issues or possible market trends. This process would dramatically improve the speed and accuracy of the underwriting process. And, by removing paper from the real estate closing process, further time and resources could be saved.
What is Preventing Widespread Adoption?
There is still one major factor that will likely prevent the complete digitalization of the title insurance process in the near term. Cybercrimes are increasingly more complex and sophisticated such that the risk of an altered Title Grant Deed is still too high to go fully digital today. Blockchain technology is likely the way this security hurdle can be overcome, but that technology is still in its nascent stage.
A validation point that paper-based Grant Deeds are still required is the continuing need for notaries. Defined as a person authorized to perform certain legal formalities, especially to draw up or certify contracts, deeds, and other documents for use in other jurisdictions, this service is still in strong demand. According to Notarize.com, each year more than 1.25 billion documents are notarized in the United States – including 2020. The industry shifted to a remote model during the pandemic. Strong demand continues across each of the states where this service is utilized.
In the absence of a pure digital Title Insurance model, paper documents will still play a role as the source document validating the chain of ownership. These paper documents must still be stored at a safe location. However, with the move to digital processes, it will be increasingly important for government agencies, lenders, and title insurance companies to digitize these paper documents and to have processes in place to do so accurately and time-efficiently.
It is most likely a digital process will emerge as the standard. Then paper could be available as a backup "proof point" or audit trail, as needed. With this assumption, it would then be possible to unlock the significant benefits of a digital model.
The Benefits of Digital Title Insurance
Implementing a digital Title Insurance process has the potential for the industry to capture new benefits and competitive advantage. There are many potential benefits, provided the right investment is made in systems infrastructure, online presence, and communication protocols. Some of these benefits include:
Faster time-to-close – with Real Estate transactions involving a lending institution, it is difficult for a closing process to occur in less than 30 days. This timeframe is due in part to the labor-intensive title search process. With a digital search option, this timeframe would decline.
Greater Industry Insights – manual, paper-based searches and document signing activity is difficult to aggregate into any type of report or industry activity summary. Information is siloed, inconsistent, and difficult to understand. Digitization of industry allows for greater visibility into broader trends or activity, which might then lead to valuable insights for new product introduction or process improvement.
Cost Savings – the current manual process involves considerable resources to physically travel to the various county locations to gain access to physical documents. A digital process has the potential to avoid or reduce the travel times of employees, providing cost savings.
Customer Experience – from a real estate buyer or seller perspective, the process of digitally signing mortgage applications has so far been well received. This industry shift has created new digital expectations at every step in the process. As home buyers continue to be increasingly represented by Generation X and Y, so too will come expectations of a completely digital process.
Business Agility – a paper-based or manual process is difficult to streamline, manage, or improve upon. Businesses that can adapt faster to change will always outperform the competition. New startup ventures offering a pure-digital experience might be in a position to steal market share from traditional title companies that don't have the same agility to change their offerings or move into new markets quickly.
Looking to the Future
As you evaluate your options and investment strategy for the future, it seems a safe bet that digital will have a greater role in the future of every industry. While a pure digital title insurance industry may still be a few years away, very soon that day will come. Industry incumbents should now be evaluating this eventuality. A great first step is to invest in a modern systems infrastructure with advanced data extraction and document scanning technologies. Many advanced solutions now exist that can help your transition to digital be smooth and well planned.
Learn more about modern systems infrastructures that can ease your transition to a Digital Title Insurance , in How to Improve Data Extraction performance.
In the search for business agility, there will always be those that can deliver and those that do not. It would be a foolish long-term strategy to bet against a visionary like Jeff Bezos.