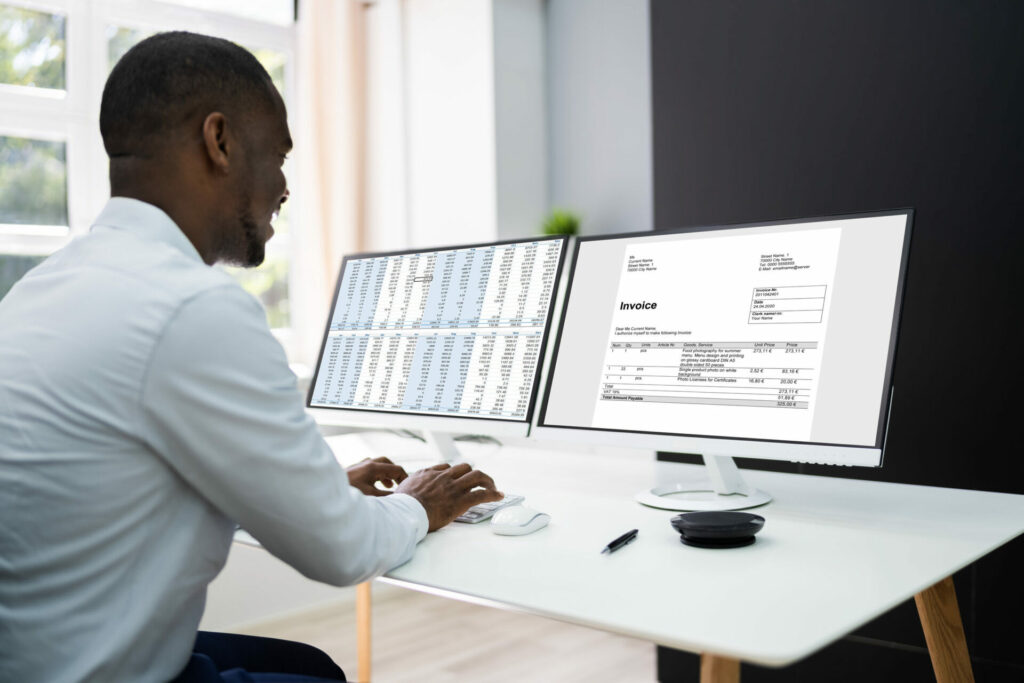 The pressure is on for companies to trim costs and improve efficiency. During the pandemic, it was difficult to identify new trends and opportunities for growth. What has emerged is a new era of on-demand services, anywhere operations, and elevated customer expectations. Higher inflation and interest rates triggered a more careful examination of where to spend money. Companies must now improve efficiency. An often neglected area of performance improvement is to update a legacy billing system. These systems are not only inefficient and prone to errors but require substantial, on-premises manual processes to manage. At risk are a company's brand, customer satisfaction, and the ability to operate with greater efficiency.
Organizations operating in the financial services, insurance, telecommunications, and healthcare industries have a long history of being challenged to bill patients or customers accurately. Investment in other modern systems creates integration challenges. Mergers and acquisitions add further complexity. As customers or business units are acquired they are typically on different service plans requiring further manual intervention to keep the billing process intact.
There is a big opportunity to fix this problem – and an even bigger opportunity cost of deferring this upgrade. Start by evaluating your billing system performance. Consider a modernization to the cloud. Here are five reasons why you should update a legacy billing system.
1. Shorten the Time to Collect Accounts Receivable (AR)
Increasing cash flow during economically challenging times is always a good idea. In an era of increasing inflation and interest rates, lower sales volume, and reduced profitability, reducing outstanding account receivables as quickly as possible is critical. Outdated billing systems are notorious for delaying when bills are paid by including errors or miscalculations. These shortcomings impact nearly every measure of financial health, including:
Days Sales Outstanding (DSO) – a measure of the average number of days that it takes a company to collect payment made on credit for a sale
Average Days Delinquent (ADD) – a measure of how effective AR processes are in collecting receivables on time
Collective Effectiveness Index (CEI) – this is a broader measure of how effective AR processes are at collecting all of the outstanding money in a specific period, typically a year
Accounts Receivable Turnover ratio (ART) – a measure of cash flow and liquidity
Number of revised invoices – a measure of invoice quality
2. Increase Call Center Performance
Not every benefit to update a legacy billing system is obvious. Improving call center performance is a great example. This is especially the case when the authority and decision to invest is in a department not directly impacted by poor call center performance. Manufacturers have addressed this challenge by deploying an Andon board (see below) on the shop floor to communicate bottlenecks or possible performance issues quickly and effectively.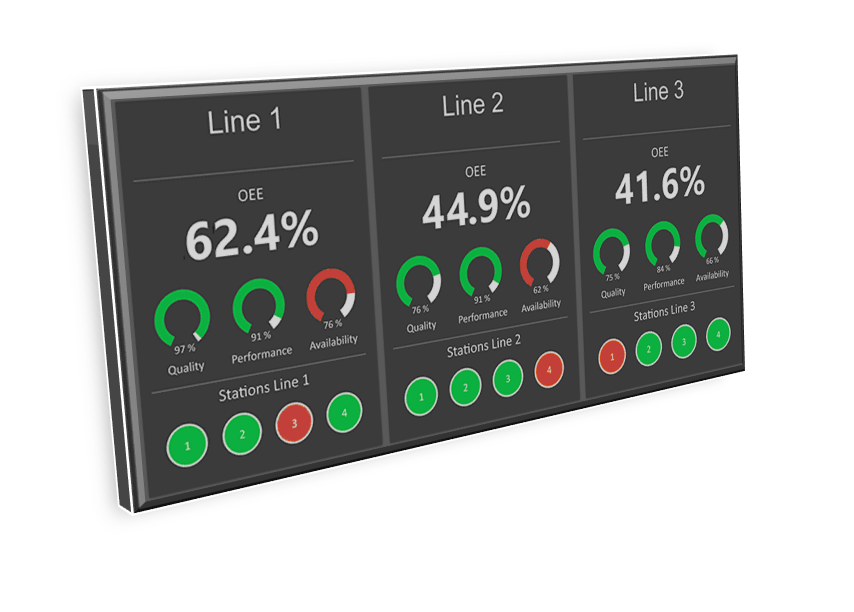 Accounting and other departments could benefit from this type of performance dashboard. Faster awareness of billing performance issues delivered via a real-time type of communication would make a big impact. Here are five examples of call center metrics and KPIs that could be improved upon by implementing a modern billing system (source):
Average Call Abandon Rate – The percentage of callers who hang up before reaching an agent
Percentage of Calls Blocked – The number of calls that never make it into the call queue
Average Time in Queue – the longer a customer waits on hold, the more frustrated they become and the less likely they will get their issue resolved on the first call
Average Speed of Answer – this is the time it takes for a call to be answered; as this metric increases, so too does the customer dissatisfaction from waiting on hold for a longer time
First Call Resolution – this metric measures how many times an issue is resolved on the first time; as multiple calls are required to address an issue, frustration builds among customers
3. Improve Customer Satisfaction and Brand Equity
Some customers experiencing a billing issue will not communicate their displeasure. Rather, they may vote with "their feet." Repeated billing issues can be very frustrating causing customers to choose a different provider in the future. This increased churn or customer loss is difficult to see or measure, especially in an environment where overall business activity is increasing. Today, with an economy that could be slowing down in some sectors – especially those impacted by the recent interest rate increases and federal reserve activity – this billing system shortfall can appear suddenly and without warning. As a direct consequence, your brand equity will deteriorate.
Case Study Example
Below is an actual invoice received for a Life Insurance Premium that is due every three months. This account was set up on an auto-pay cycle years ago. As you can see from reading the billing invoice, it appears a payment is now required, with the wording of "First Notice of Payment Due" at the top of the invoice.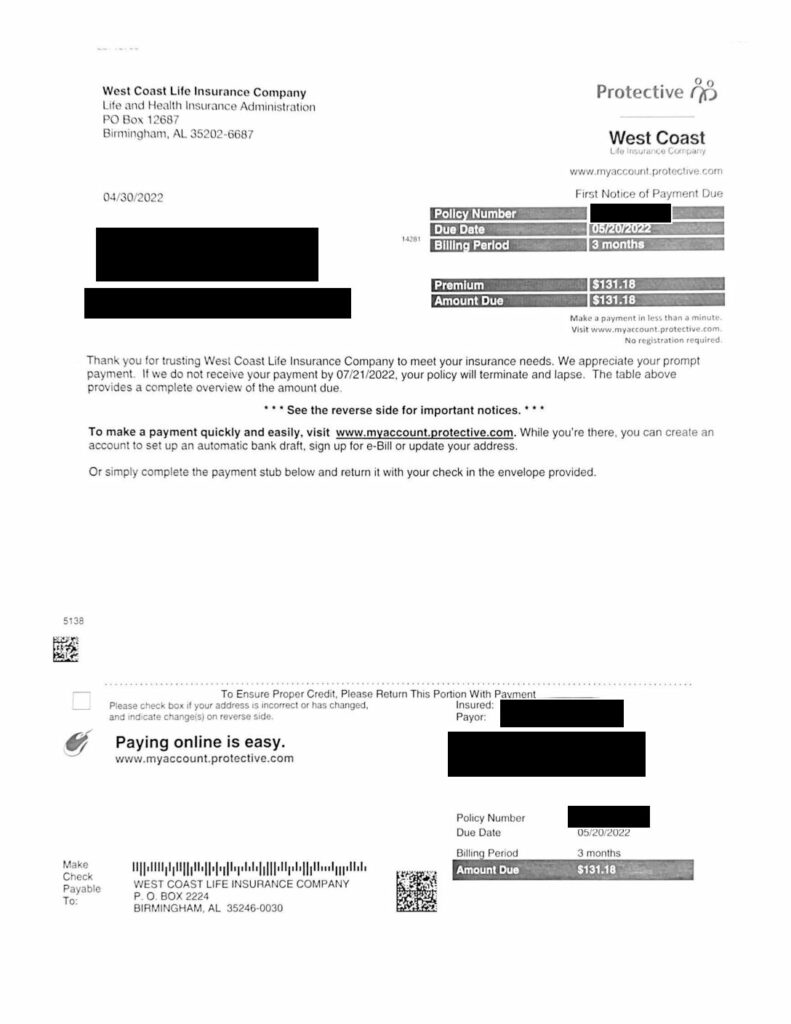 The next issue is the wording that suggests making an online payment can be done through a website URL. Following this suggestion would result in a double payment, given the auto-payment already set in place. This action would then result in a future call to customer support to figure out how to get the extra payment refunded.
A second paper page was included with the mailing including instructions on how to set up auto-pay. Just think of the confusion if this form was completed and mailed … to an account with auto-pay already in place!
Lastly, as a side note, there was no mention of how to stop receiving paper invoices – like this one. The cost of sending out paper invoices (two pages) through the mail can add up to tens of thousands of dollars a month or more, depending upon how large your customer base is.
4. Improve Responsiveness to New Opportunities or Competitive Threats
Growing competition for a lower volume of business activity drives new competitive actions. Is your billing system ready? This includes responding to new marketing programs, incentives, or other creative programs launched by the competition. If there is a billing component, is your system ready to accommodate it? Or will billing be a bottleneck? Similarly, if you are pursuing new market opportunities, how flexible is your billing system to modify invoices, charge for new services, or offer new bundling discounts? If there is room for improvement, then now is the time to update your legacy billing system.
5. Anywhere, Remote Operations are Here to Stay
The big lesson learned during the pandemic is that many office functions can be done remotely. Labor resources continue to be in high demand – and many employees now prefer to have that option (at least to work in a hybrid environment). This transformation has accelerated the move to the cloud. Are you leveraging the cloud for your billing system? There are many features, adjustments, API integrations, and system improvements that can be more efficiently performed on cloud-based systems. Perhaps now is the time to expand this strategy to your billing systems to reap these advantages?
The Case to Modernize Billing Applications
Updating legacy systems is a major undertaking. The path to a modern update can be done in different ways, either on the cloud or on-premises. Axis Technical Group can be your trusted advisor and partner to guide you through this process.
Learn more about Axis Technical Group's services: IT Outsourcing and Managed Services.
Read this Case Study: Epic ERP Software Integration & Billing Consolidation